The Unpaid orders notifier app allows you to send a payment reminder e-mail to customers who have placed an order on the eCommerce site, but have not yet made the transaction.
On the app page you will be able to configure:
The number of days that must pass since an unpaid order was created for the app to send the payment reminder.
The template of the reminder email (multi-language).
The possibility to exclude/include orders with payment method Cash on Delivery or Bank Transfer in the reminder procedure.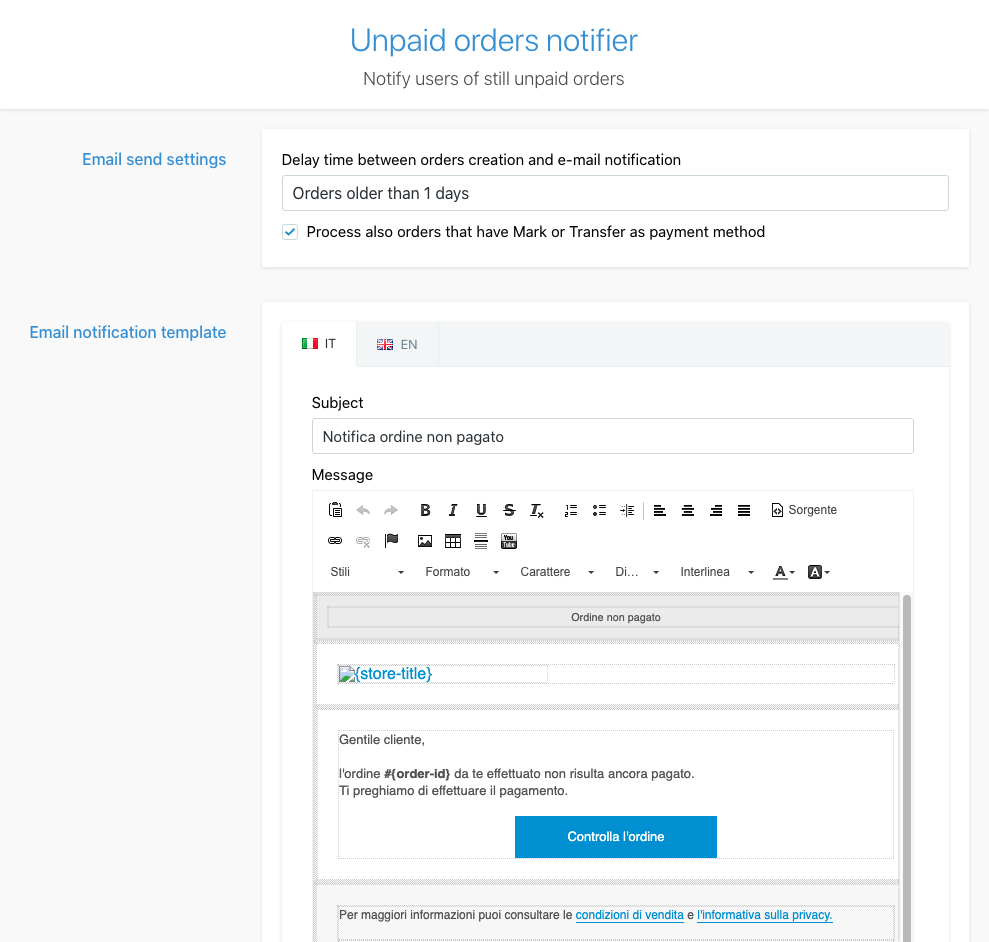 From the application page, a report on the last control process for sending reminders will be visible.

You can configure the scheduled execution of the process by creating and configuring a Scheduler from Backoffice > Ecommerce > Scheduler (more information on the app page).
Please note: in order to use the Scheduler feature, you must have a Storeden plan "Business" or higher.
Alternatively, you can start the process manually from the app page.
When the payment reminder email is sent for an order, the app will associate the tag "unpaid_order_notified" to it, so that it will not notify it again automatically.
If you want to notify an order again, simply remove the above tag.