With the CoinGate app, you can enable cryptocurrency payments (Bitcoin, Ethereum, Litecoin, XRP, Nano and about 50 altcoins) on your Storeden store. You can reduce costs and avoid commission rates on currency exchange.
To enable payments in cryptocurrency with the app Bitcoin / altCoin you must set up a merchant account on the portal https://coingate.com/.
To generate the Auth Token, which is the key needed to connect the app to your account Coingate, you must provide the platform some necessary information, in particular: name, nationality, a copy of the two-sided identification, documents proving the existence of the company, proof of address.
After signing up in Coingate you have to turn the account from "private" to "merchant". To do this, you need to click on the drop-down menu under the personal panel icon at the top right.

Click on "Create new Business" and complete the form that appears via pop-up: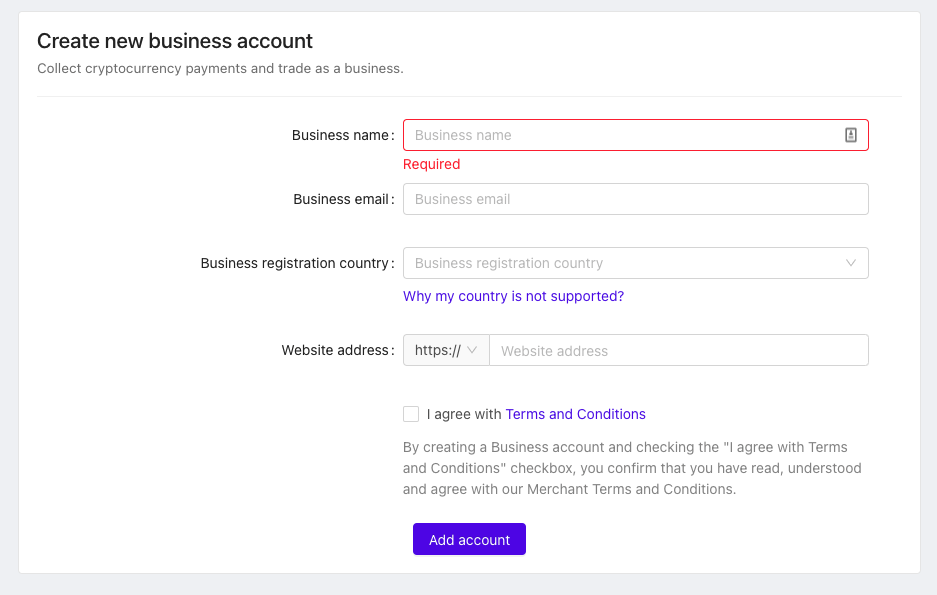 On the left menu, once you run a business account, you can have access to the Merchant section. Look for the API section in the submenu and proceed by clicking "create a new app". (Merchant> API> APPS).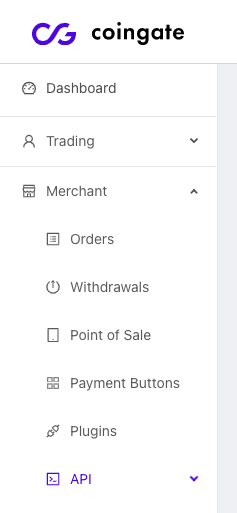 Fill in only the field "title" and "integration description", leave the others' unchanged.
The title must be filled with the name of your ecommerce store.
The description must have this format: "Checkout for https: // www.mystore.com" (remember to write the url address of your ecommerce instead of "www.mystore.com" ).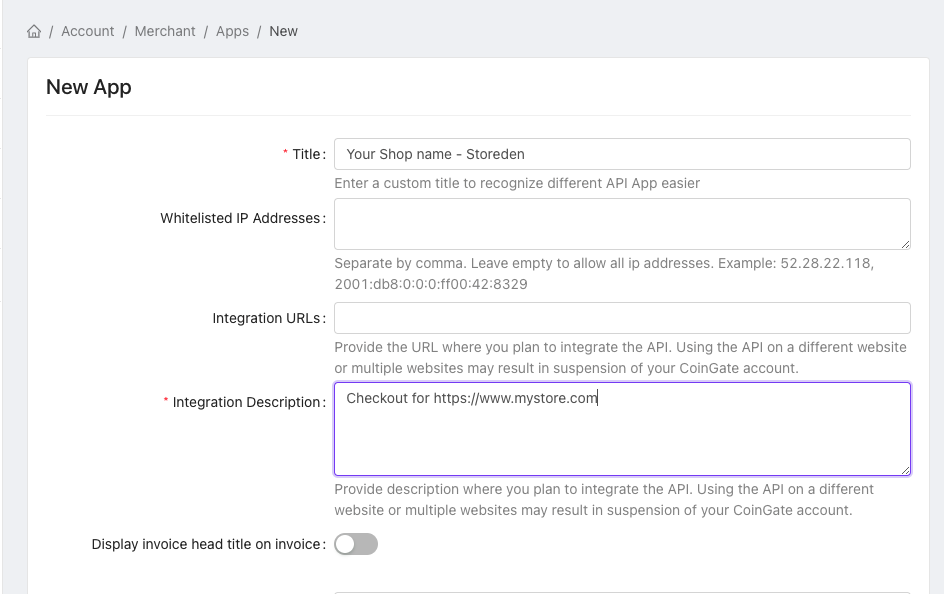 Then scroll down to the bottom of the page and click "create an API key". It will generate the code that should be copied.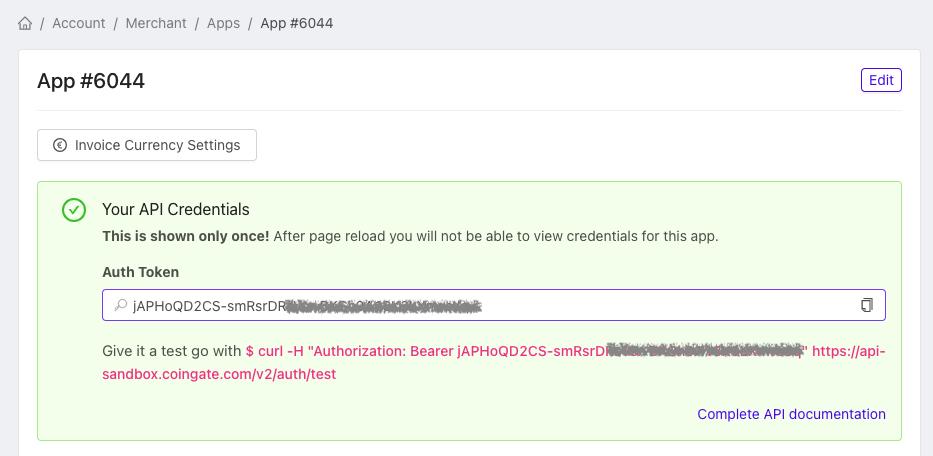 Now access the Storeden dashboard and paste the copied code in the Auth Token field in the Bitcoin app (from settings> Payments> Bitcoin / Altcoin by CoinGate).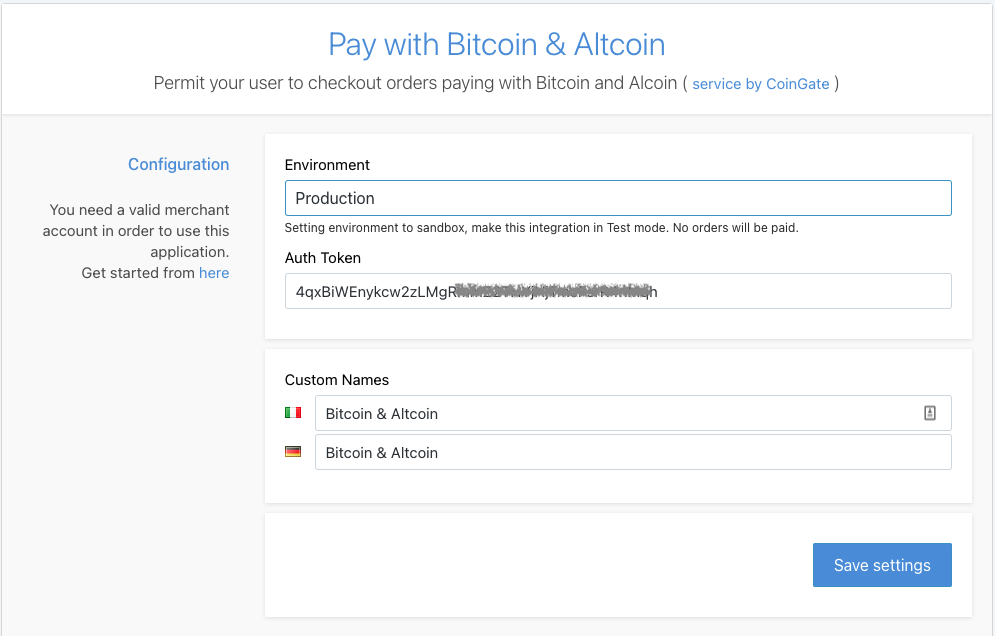 Then confirm with the "Save Settings" button. Cryptocurrency payment is now enabled in your store.