Take advantage of the eCommerce features offered by MailChimp with MailChimp eCommerce!
The application lets you synchronize your eCommerce information with MailChimp. More specifically, your:
customers,
products,
orders placed up to 6 months.
In addition, synchronization includes the parameters needed to use the Product Recommendations and MailChimp campaigns tracking and reporting capabilities.
Once the app is installed, you will need to enter a MailChimp API key and the MailChimp list ID to sync to. Once this is done, click Save.
On the main screen of the application you'll see reports on content synchronized with MailChimp.
From here, you can also enable transmission on the syncs of the last category associated with each eCommerce product. To do so, simply tick the Sync product category option. Through the select that will appear below, you can also decide whether to synchronize only the name of the associated category or its full path (separated by '>'). To save the configuration, press the Save settings button.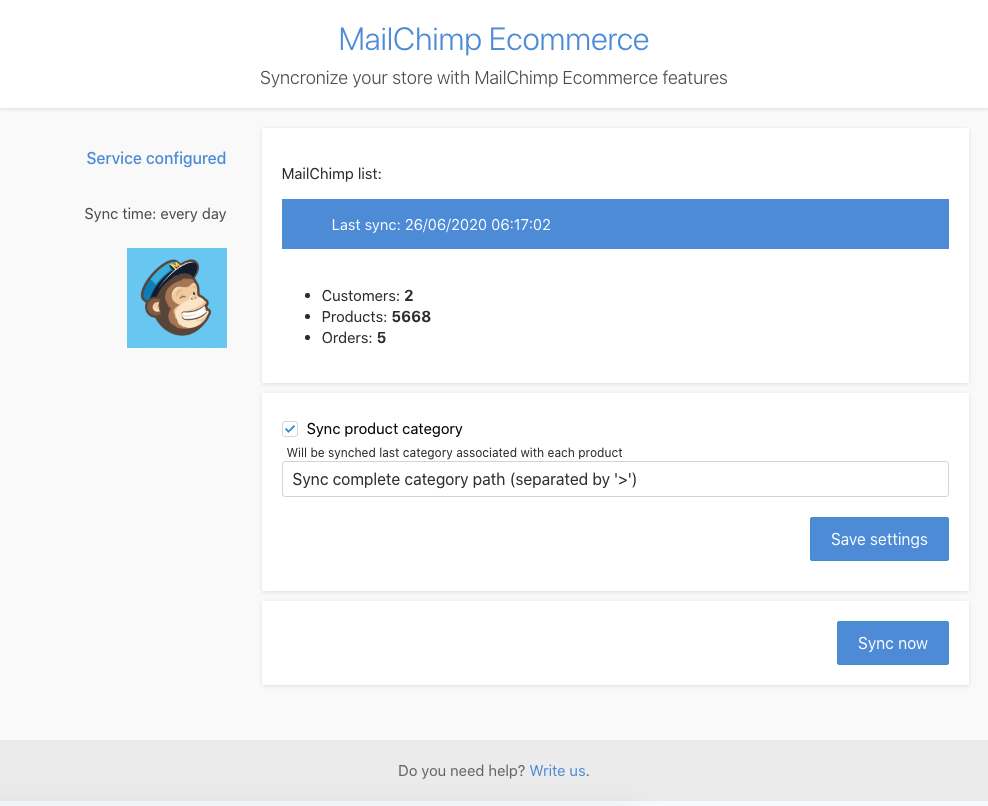 And you're done! The application is configured correctly! There is no need to do anything else.
Synchronization takes place automatically once a day, but you can also force it manually by clicking the Sync now button.