With the Mailchimp popup application you can create a popup within your site by embedding the form embed provided by Mailchimp. Within the application you can choose:
to activate the popup or not using the "Activate popup" button.
in which pages enable the popup (all pages or only on the homepage, in the shop page, in the product page or in the cart page);
the opening time of the popup (if immediately as soon as you enter the page or if with a delay of a few seconds);
if you want to show always at each session or if you hide it for a certain number of days.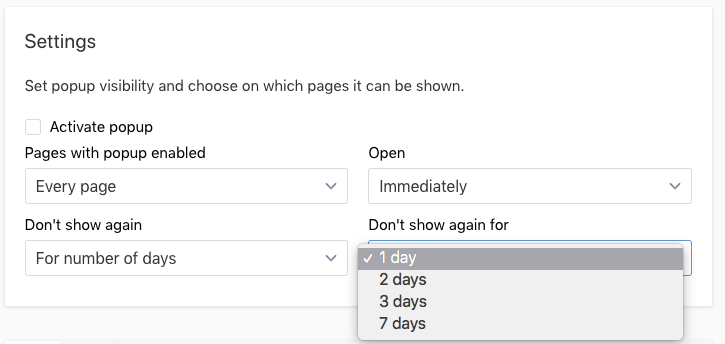 You can also enter the title and description.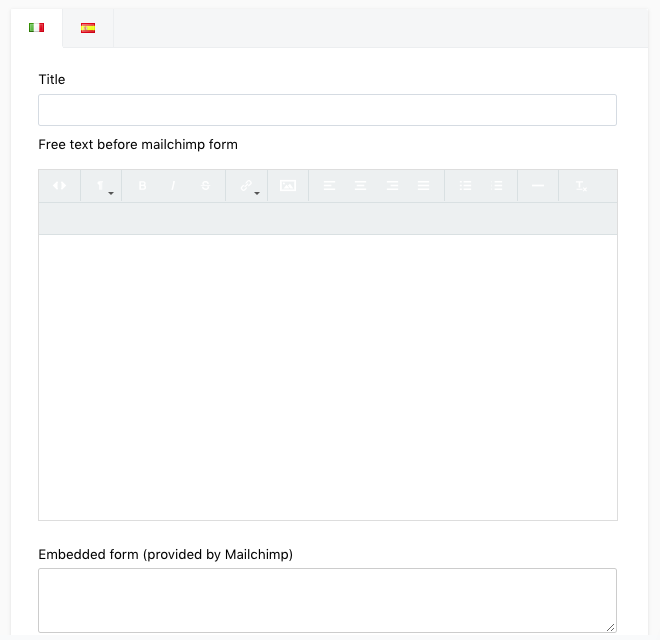 Finally in the last section you have to paste the form embed provided by Mailchimp. For more information on how to extract the Mailchimp form embed visit the
dedicated Mailchimp guide
.