This application allows you to get a personalized feed in the format used by the Shopalike system. By installing the application you can customize the feed and decide which products to send to Shopalike. Once the application is installed you have to:
match the filters (Color, material, gender, etc) and the variants (eg. size) of Shopalike with those available in your shop;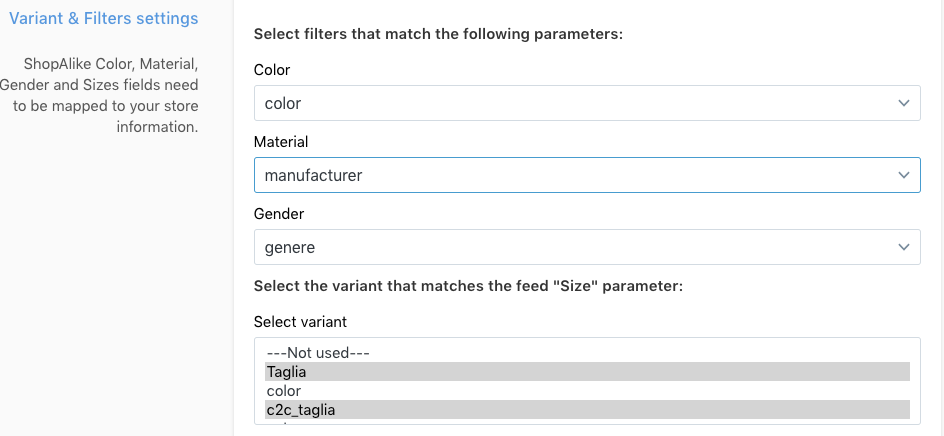 select which product categories to include in the feed for Shopalike.

Once done, you have to provide to Shopalike the personalized feed you find at the beginning of the application.