Thanks to the Bitcoin/Altcoin application from Coingate, you can accept payments with the world's most famous crypto currency: Bitcoin, Litecoin and Ethereum. Customer will pay with the selected crypto currency and you will receive the payment directly in Euros. To start accepting payments with Bitcoin, you must install the application (free).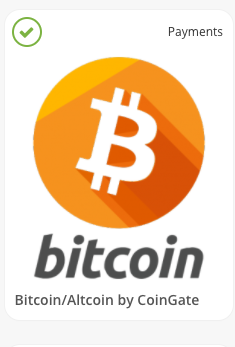 Once installed, the following screen will appear: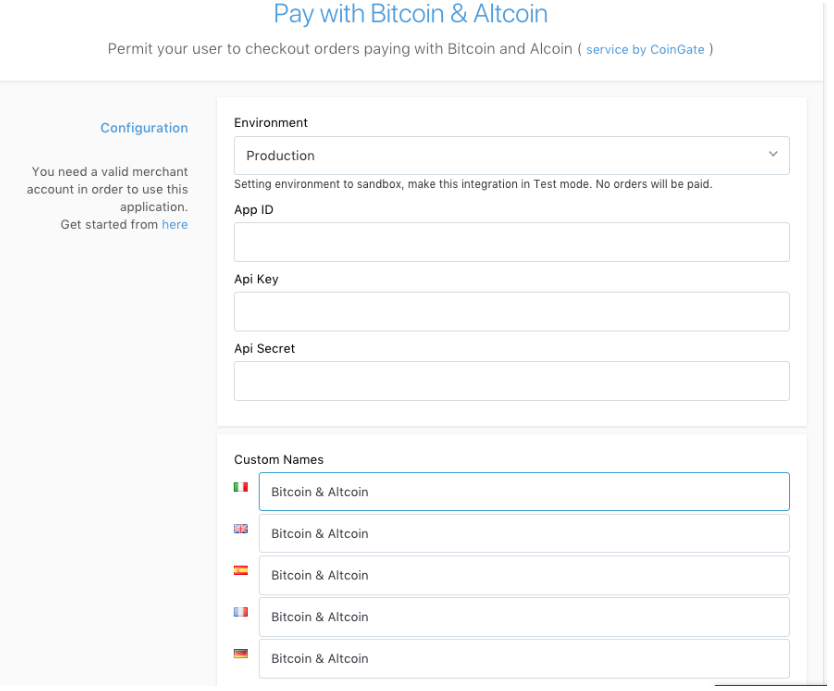 Then, you must configure your account:
Environment -> Production means that the account is set up to accept payments;
Environment -> Sandbox means that the account is in test mode and therefore not actually able to accept payments.
Enter the configuration info for your merchant account:
APP ID;
API key;
Secret API.
Finally, you can enter the custom label visible in your online shop when you select the payment method.