Thanks to the integration with DeepL system you can translate your catalog in a very simple way with just a few clicks. To use this system you need to install the app  by clicking on the button
Proceed with Install.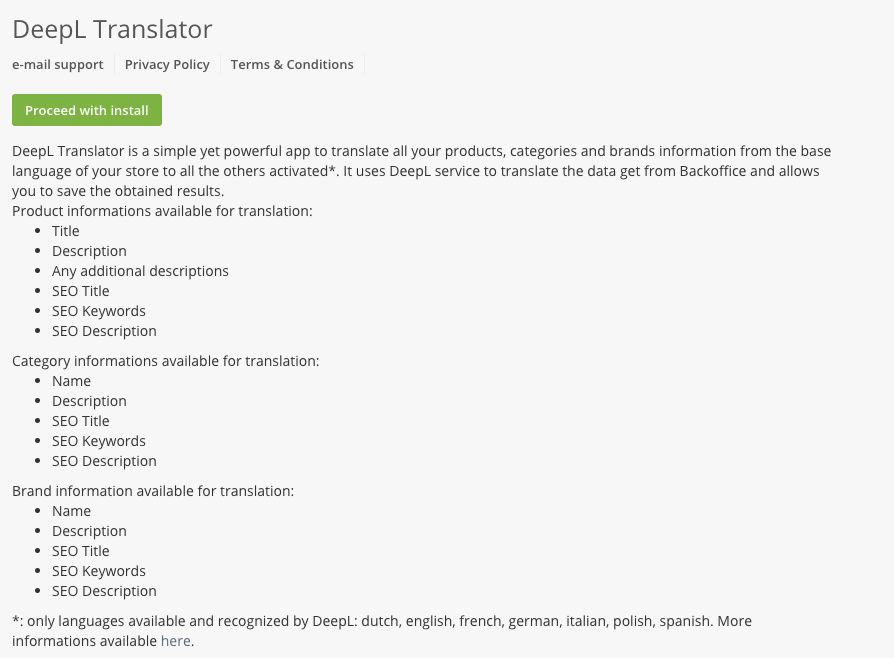 Once the app is installed you will see a page similar to the one shown below: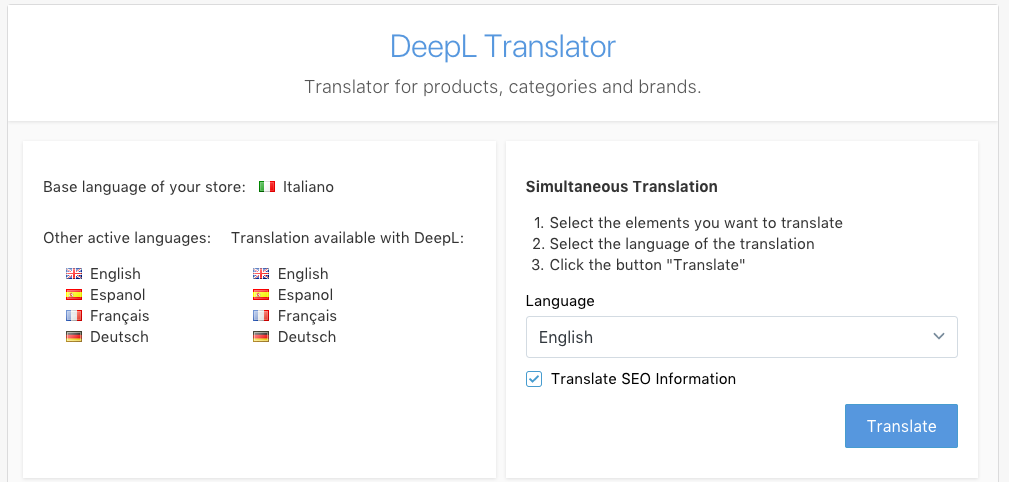 Base language of your store
indicates the
main language of the store
, our example Italian. Below you can view the other languages enabled in the store and the translations available with DeepL. For more information on the languages supported by DeepL,
click here
. In the right part of the page, you can select the language for the translation and (optional) the translation of the SEO contents (SEO description, SEO title, SEO keywords). Below you can view three tabs: products, categories and brands with the related items translated and divided by pages. It is possible to select massively the items per page or only those interested in the current page.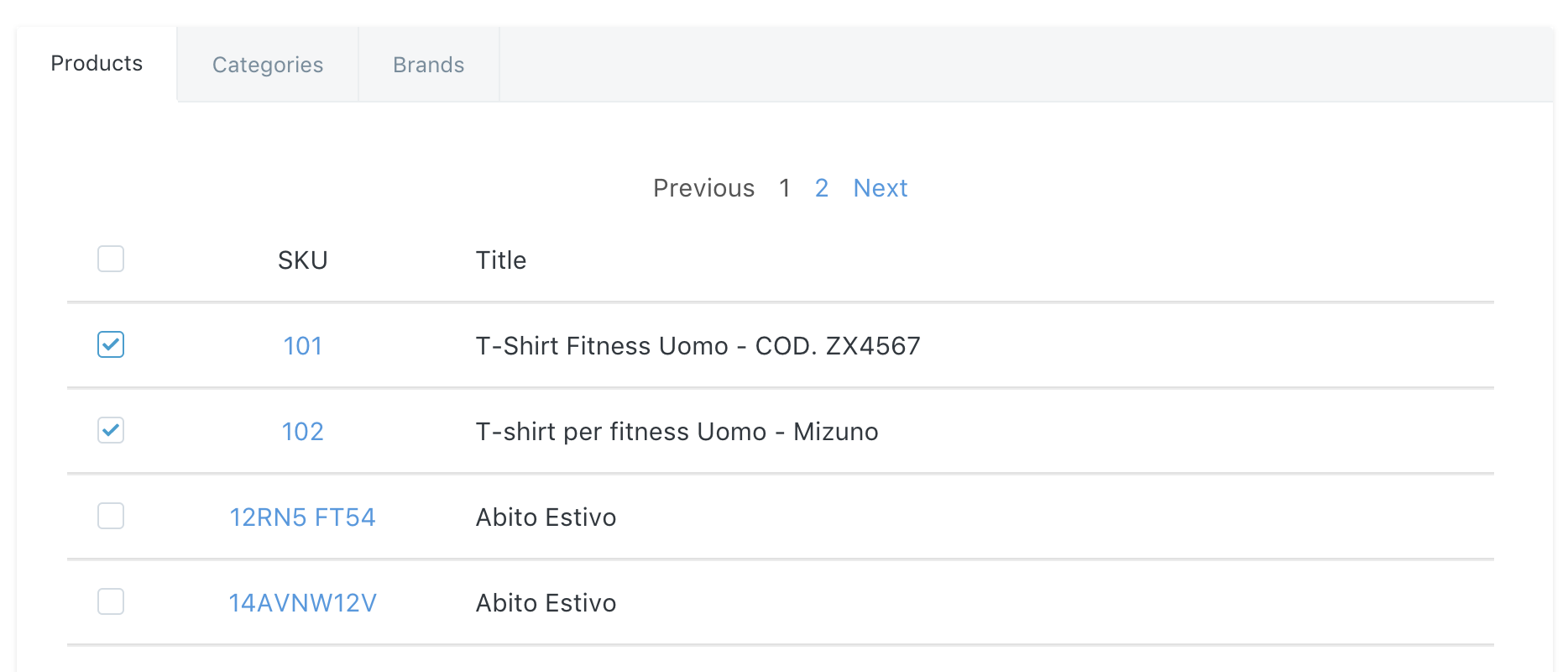 To proceed with the translation, just click on the "
Translate
" button in the upper section. Once clicked on
Translate
the page freezes showing the process in progress, as shown in the screenshot below:

Once the translation is finished, a report will be available with the status of the translations and any errors that may have occurred during the translation phase.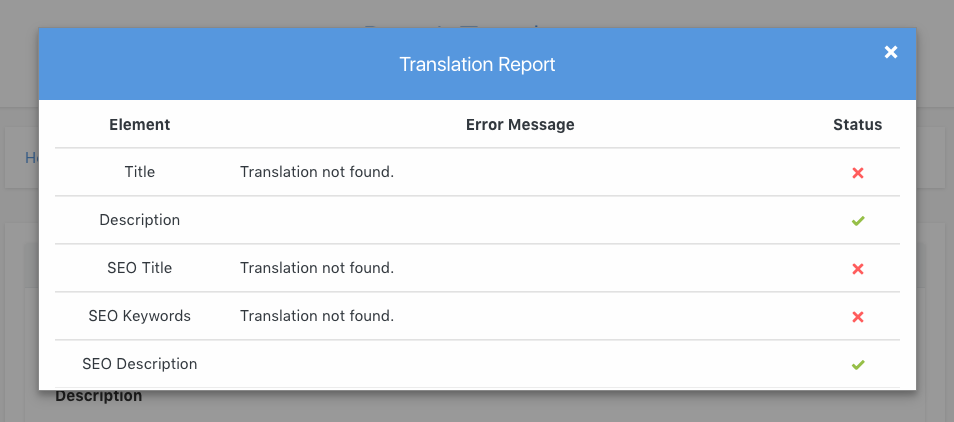 From the initial page of the app, by clicking the SKU code of a product you can enter the detail page containing the product information in the basic language (not modifiable) with a link to the corresponding Backoffice page and details of the translations for the alternative editable languages, where you can perform automatic translation with DeepL (with report of the result as in the initial screenshot). The same thing is available for the store categories and brands (by clicking on the names). A product example: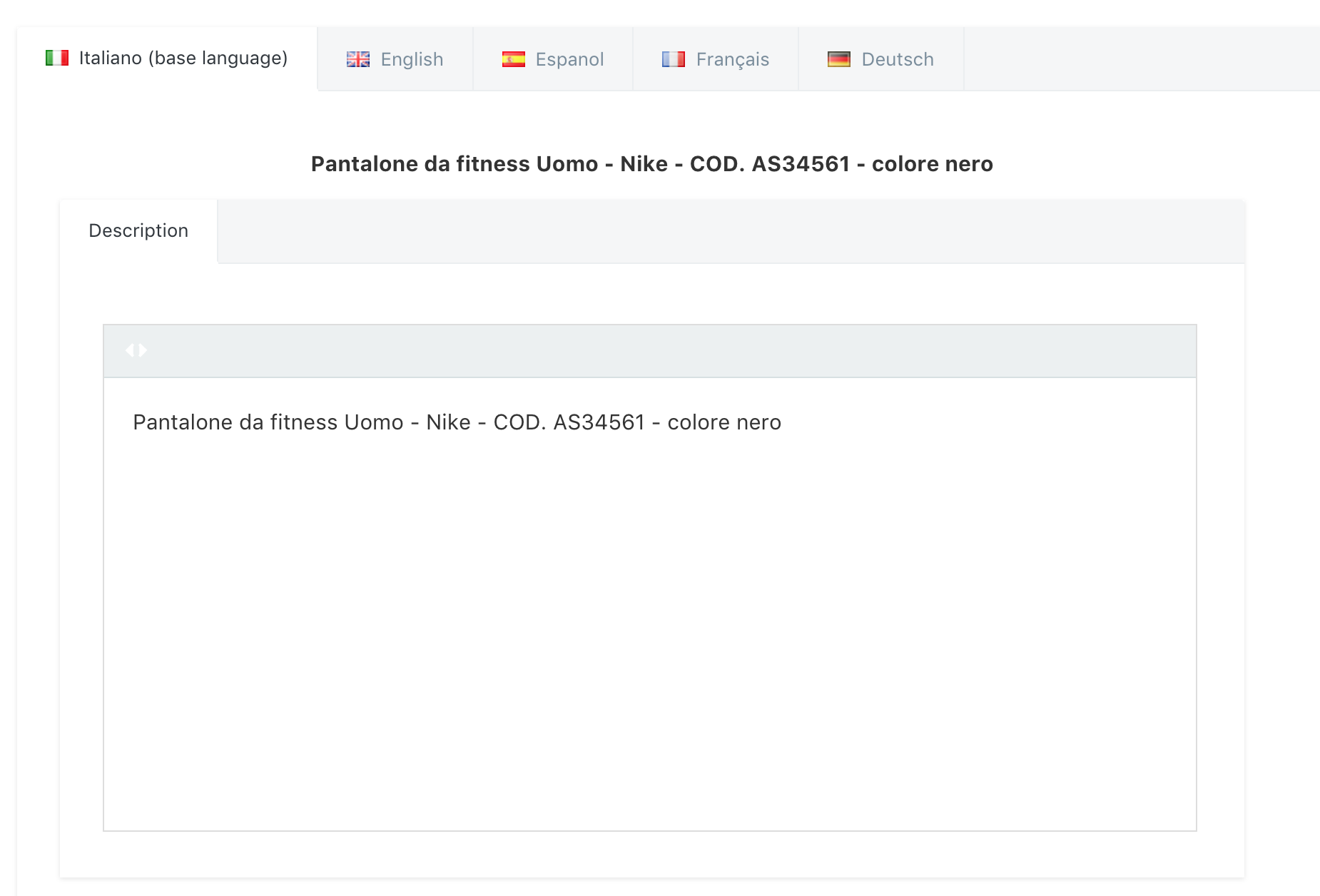 If some errors occur during the translations, the system will indicate in red the fields that return an error, as shown in the following screenshot: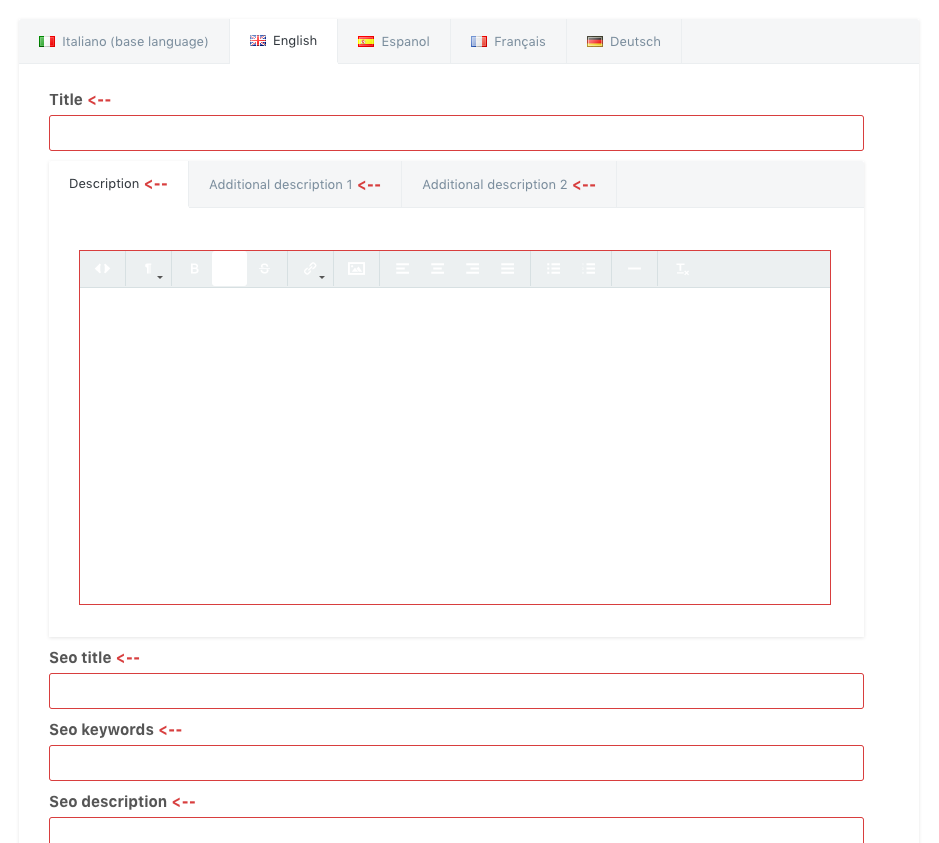 The field is marked in red and the arrow indicates the element with error:

To access the translations simply enter the App Market section >> DeepL Translator or directly from the
Translations
section. For each product, category or brand you will find the button that will allow you to translate with DeepL, an example: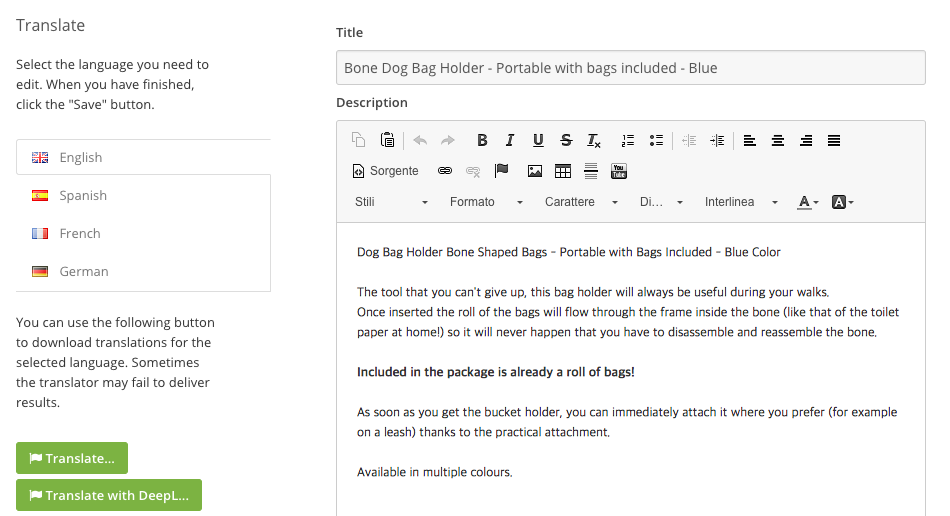 For any information regarding the DeepL service you can visit the official website
here
.