Changing the theme of your store is easy.
When you create your store, a basic theme will be installed that you can customize as you prefer. If you want a different theme or more features, you can search for the most suitable theme in the Theme Store.
Click the () link at the top of your backoffice to open the Theme Store.
Browse the available themes.
When you find the one that fits your needs, click "Install" if it's a free theme, or "Buy" if it's a paid theme.*
Once the installation and/or purchase is successful, the theme is available on your store but not applied yet.
In the Ecommerce > Theme section, you will see the new theme below the main theme under "Other installed themes".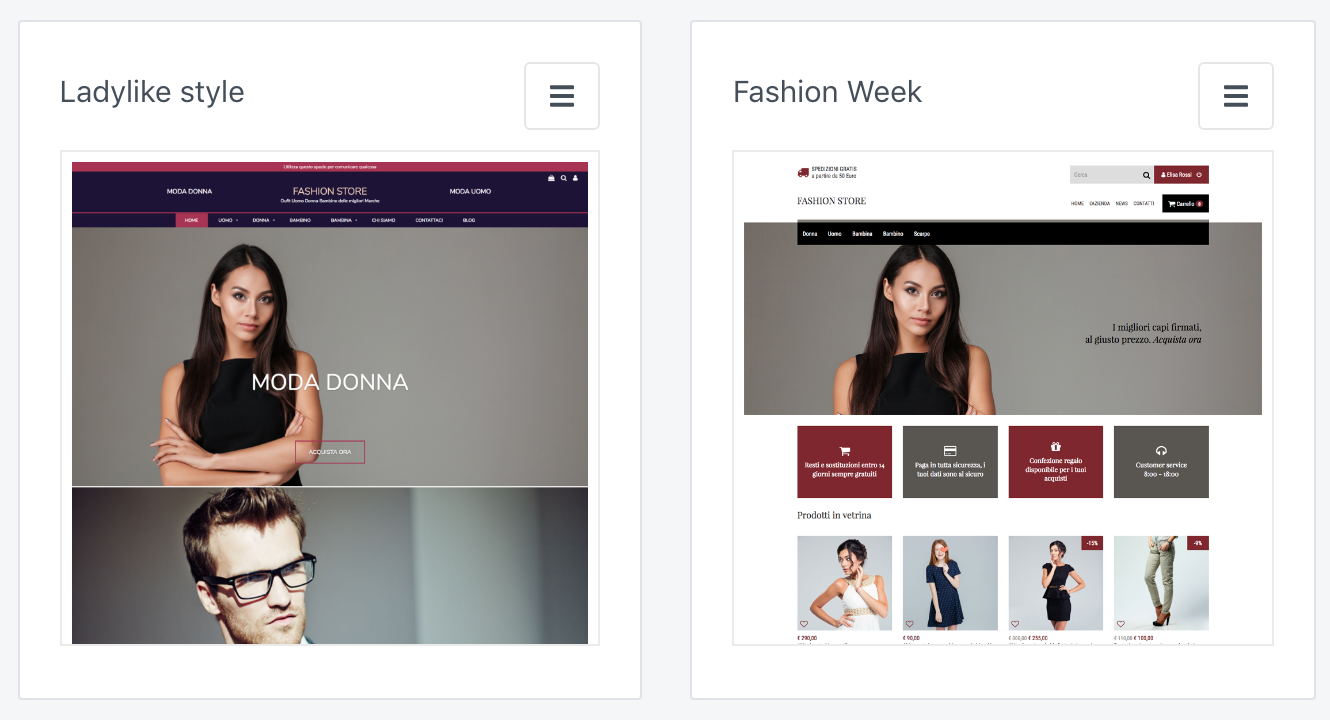 Use the "hamburger" icon (

) to open the secondary theme menu:
View: to preview the secondary theme applied to your store
Edit html/css: to make changes to theme files
Customize: to configure the theme and customize it to your preferences
Archive: to archive the theme if you do not want to manage it
Set as main: to apply the theme instead of the current one
The themes installed will always be associated with your store, even if archived.
You can customize secondary themes and make them visible to the public once they are ready by setting them as the main theme.
* To purchase a theme, the payment method set for your Storeden subscription will be used. Verify that you have sufficient funds and that you have entered your billing information in the Subscription section.