From the Ecommerce > Analytics section, you can add a Google Analytics code, Google Webmasters tools, Google Shopping and many other tools that allow you to monitor access, conversion rates and different statistics about your e-commerce site. To receive tracking codes you must create an account with the above-mentioned services. Then, inside their control panels, you will find the codes to be pasted in this section.
Google Analytics - Here's the link to the official Google guide to create an account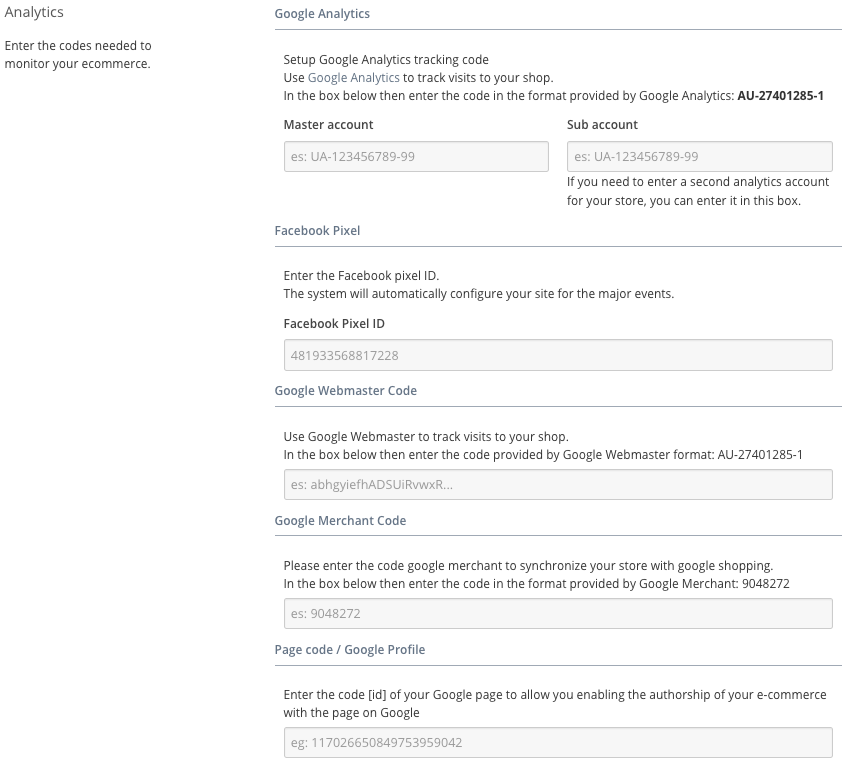 Facebook Pixel - Here's the official Facebook guide on how to create a Pixel ID, and here is the Storeden guide on the Facebook Pixel.
Google Webmaster Code - You can find the Google guide to verify the code here.