This section allows you to define different tax profiles to combine with your items. Consult an accountant and / or a lawyer if you have any doubts. It is better asking for detailed information before start selling online.

To define the settings for the taxation click on Settings.
 Here you can: allow your customers to request an invoice, decide whether or not to include the shop logo on the invoice, apply a symbol before the invoice number and decide which rule to apply for the tax calculation.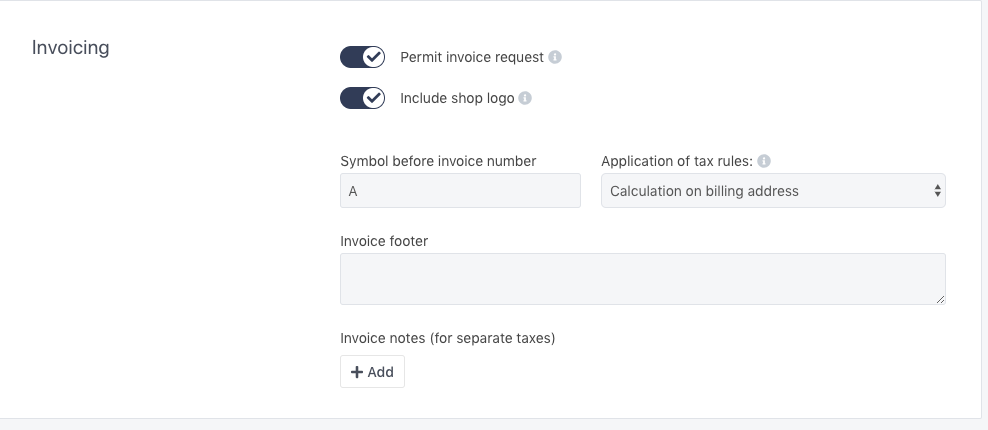 To create new tax profiles click on + Add tax profile
. Here you have to enter:
the name of the tax;
the percentage of the value of the tax (our example is 22%);
Activate the checkpoint on Main Profile only if this is considered to be the main profile of the store. Setting the profile as "main profile" means that it will be applied when no other tax profiles are specified in the products page.

Once the fee has been set, you have to enable the countries for which the fee will be considered. For all countries not included in the tax profile, the tax is not calculated. After setting the tax profiles you can easily match them to your items, the system will automatically deduct VAT from the sale price indicated.