In this section you can set:
the main shop language;
additional languages that are available on the platform;
the currency.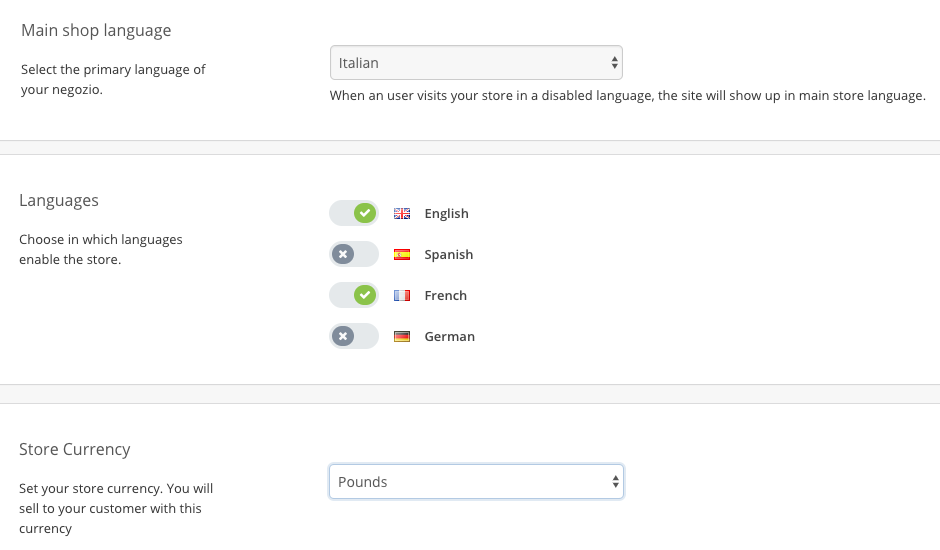 Based on the languages enabled in the store, you can then proceed with the translation of products, categories, filters, variants and more from the 'Translations' section of your back office. Click here for more information about the 'Translations' section. Finally, you can set:
the units for your store: weight, length and the price format (price separated by comma or by period) displayed on your online shop;
the time zone and date format.