In this section you need to fill in the data regarding your store. You can insert:
the logo and favicon of the store;

the shop title (the name you choose for your store);
the business name and the e-mail address (this is the reference email for the communication);
the address information: country, zip code, city, province.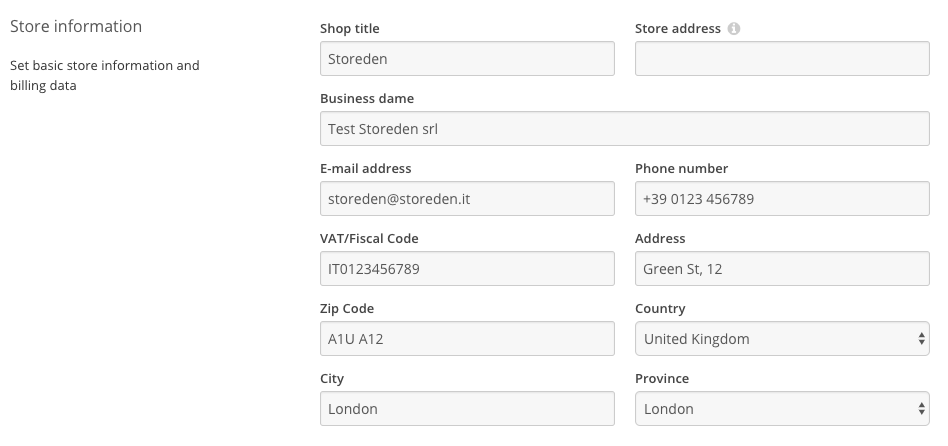 In this section you can insert some basic configurations for your shop. In details: ORDERS - you can set the minimum order amount, decide when deducting the quantity of the products (when the order is done - when the order is paid - when the order is shipped). Finally you can set a progressive ID for the orders.

PRODUCTS - You can set the number of products per page/shop, the default classification of the products in the shop and decide if the product's description is visible on the marketplace Storeden or not.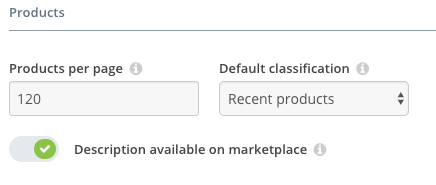 Finally, you can select the search options in your eCommerce. When the checkpoints are active, the results that will be returned will verify the written content:
in the title of the product;
in the product description;
you can search by SKU code and/or EAN code;
you can also search for the brand name of the products. Attention! The search in this case returns consistent results only if the brand name entered is complete and not truncated.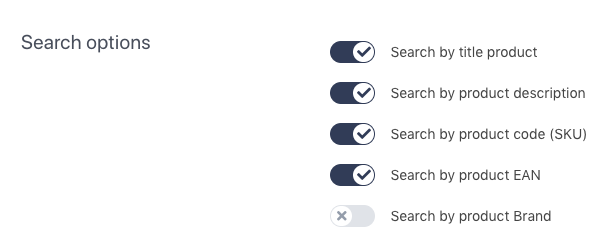 OTHER - you can set when you want to send the review requests. You can choose between 15/20/30 or 45 days after the order conclusion.

Here you can set also some parameters for your eCommerce. More in details:
Automatic connection: if enabled, users of the Storeden network are automatically logged in all the stores powered by Storeden;
Redirect for products not for sale: if enabled, it redirects the products that are not for sale to the main product's category;
Hide the store name from the tag title: if enabled, it avoid to add the store title at the end of the SEO title that you set;
Disable automatic language-based redirection: if enabled, it does not redirect following the language. If it not enabled, some feeds may not work properly.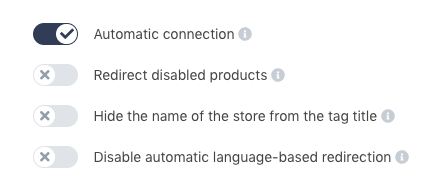 SOCIAL LINKS - You can insert the links of your social networks: Facebook, Twitter, Instagram.