In this section, you'll need to fill in data regarding your store. You can enter:
the logo and favicon of the store;

the shop title (the name you choose for your store);
the business name and the email address (this is the reference email for communications);
physical address information: country, zip/postal code, city, province.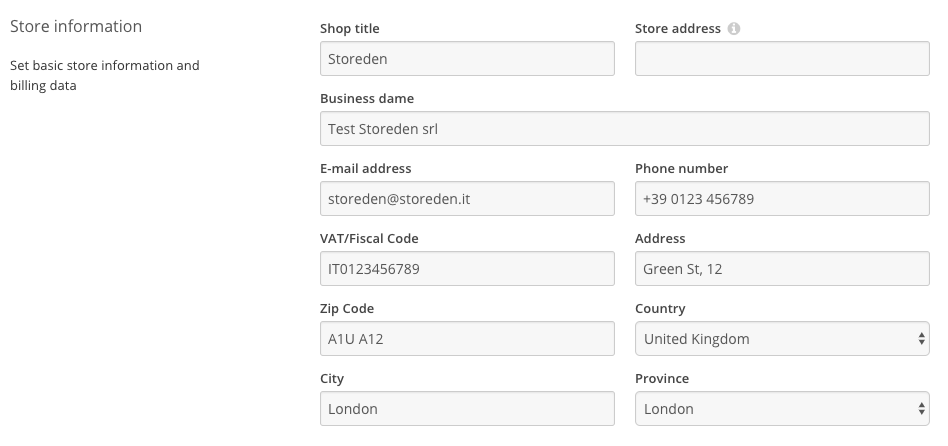 In this section, you can enter some basic configurations for your shop. More specifically:
ORDERS - you can set the minimum order amount, decide when to deduct the quantity sold from the inventory count (e.g. when the order is placed - when the order is paid - when the order is shipped). Lastly, you can set a progressive ID for your orders.

PRODUCTS - You can set the number of products per page/shop, the default classification of the products in the shop and decide if the product's description should be displayed on the Storeden marketplace or not.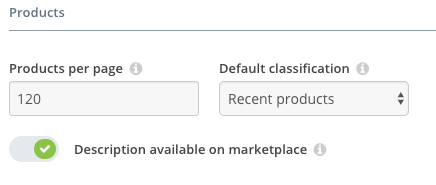 You can even set the search options in your online shop. When the checkpoints are active, the results returned will search the text of the following fields:
product title;
product description;
search by SKU code and/or EAN code;
search for the brand name of the products. Caution! In this case, the search will produce consistent results only if the brand name entered is complete and not truncated.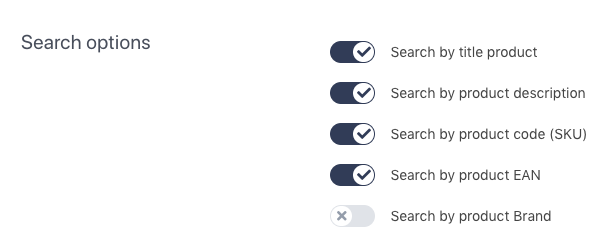 REVIEWS: You can choose how long after the order is created, you want to send the review request.

OTHER - You can choose how many posts are published per page. Here you can set also some parameters for your online shop. In more detail:
Automatic connection: if enabled, Storeden network users are automatically recognized on all stores powered by Storeden (i.e. they don't have to log in);
Redirect for products not for sale: if enabled, this feature redirects from products that are not for sale to the main product category;
Hide the store name from the tag title: if enabled, the store title will not appear at the end of the SEO title that you've set;
Disable automatic language-based redirection: if enabled, users will not be redirected according to their location/language. If it disabled, some feeds may not work properly.