To synchronize your products with Amazon, your Amazon vendor account needs to be connected with the Storeden platform.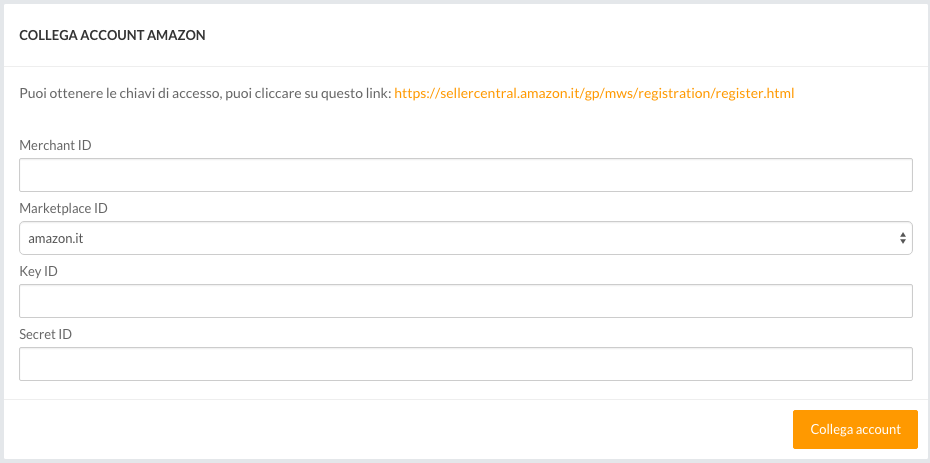 To get the data to run the synchronization (merchant ID, AWS key ID, and secret ID) you'll need to start by clicking here: https://sellercentral.amazon.it/gp/mws/registration/register.html and following the procedure indicated below.
Click "Authorize a developer"

On the next screen, you'll need to enter the data required by Amazon to grant Storeden access to your account.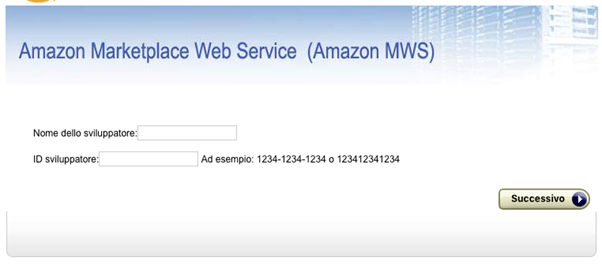 In the Developer Name field, enter: Storeden
In the developer ID field, enter: 673373148425
Once you've clicked "Next", you'll need to accept the terms and conditions of use.
Once you've accepted the terms, Amazon will display a screen summarizing the data you've entered.

The Merchant ID value must be entered in the Merchant ID (Seller no.) field in Storeden

The MWS key ID must be entered in the Secret Key field in Storeden
Once finished, click "Connect account" from the Storeden screen. Your account will then be connected to your Amazon account.