For synchronizing your products with Amazon, your Amazon vendor's account needs to be connected with the platform.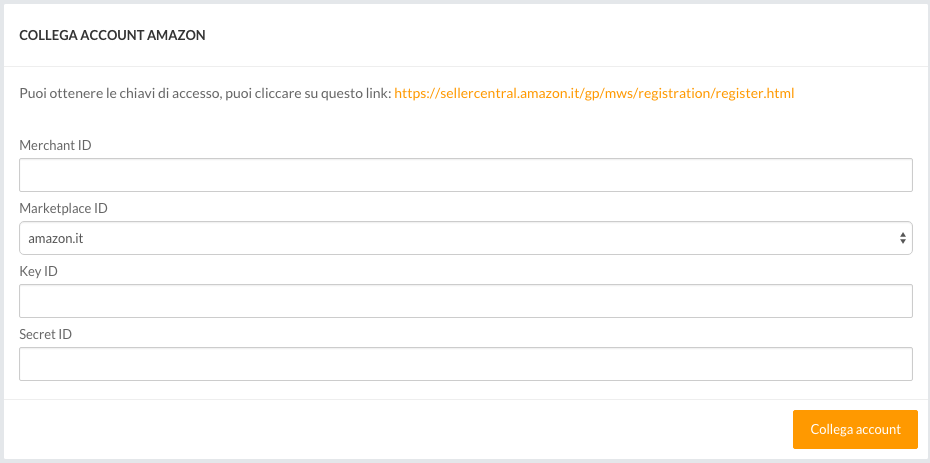 For obtaining the data regarding the operation mode, you have to enter this link link 
https://sellercentral.amazon.it/gp/mws/registration/register.html
 and follow the procedure indicated hereunder: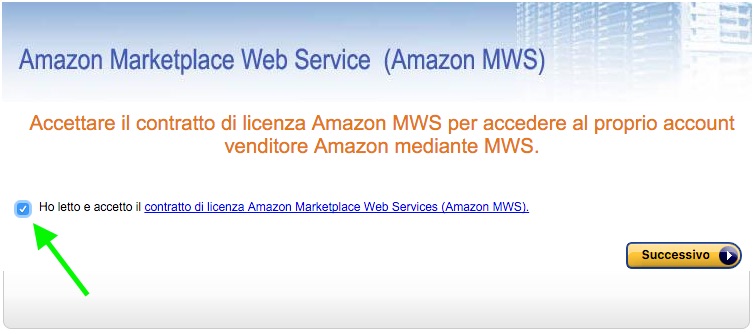 Once finished these steps, you have to get all the information generated by Amazon and insert them into the Storeden fields. If wrong parameters will be inserted in Storeden, the Amazon synchronization will return some errors.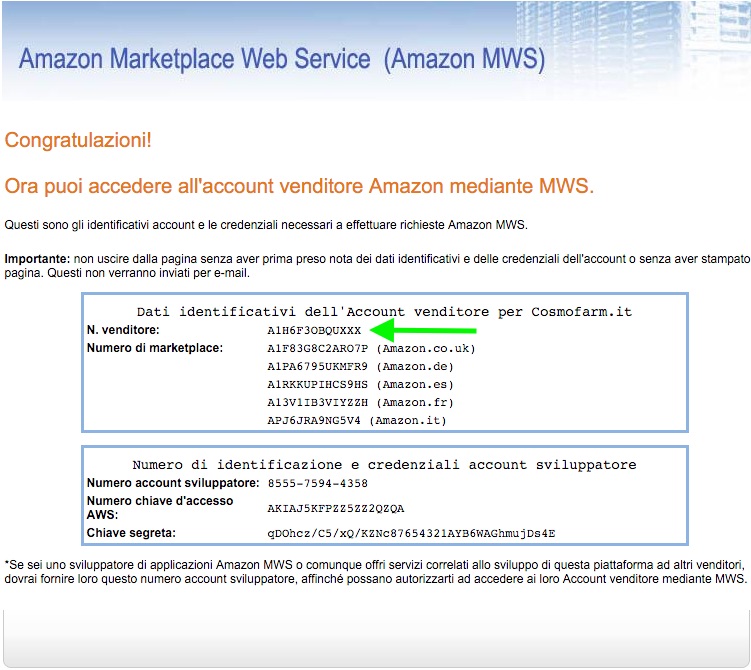 In this image we see the vendor number that should be inserted into the "vendor number" field  of the form connection account.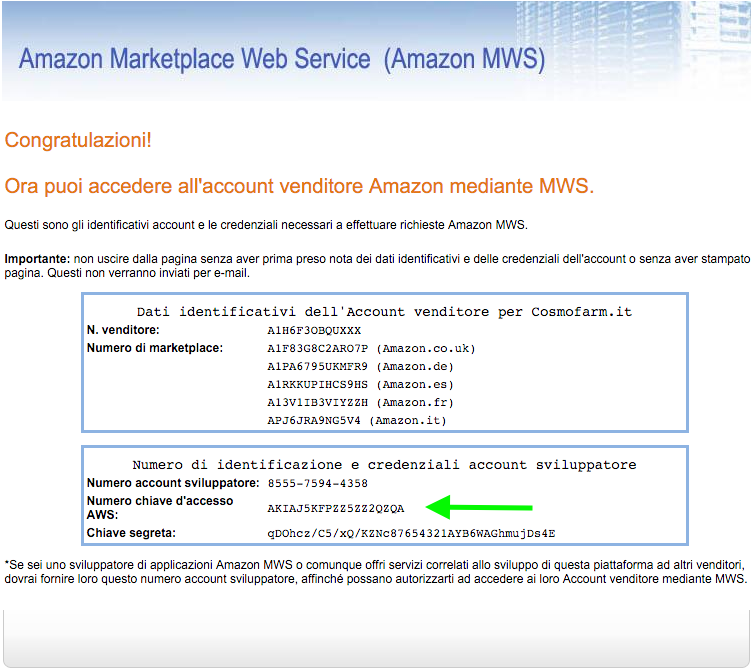 In this image the field
"number access key AWS"
is indicated: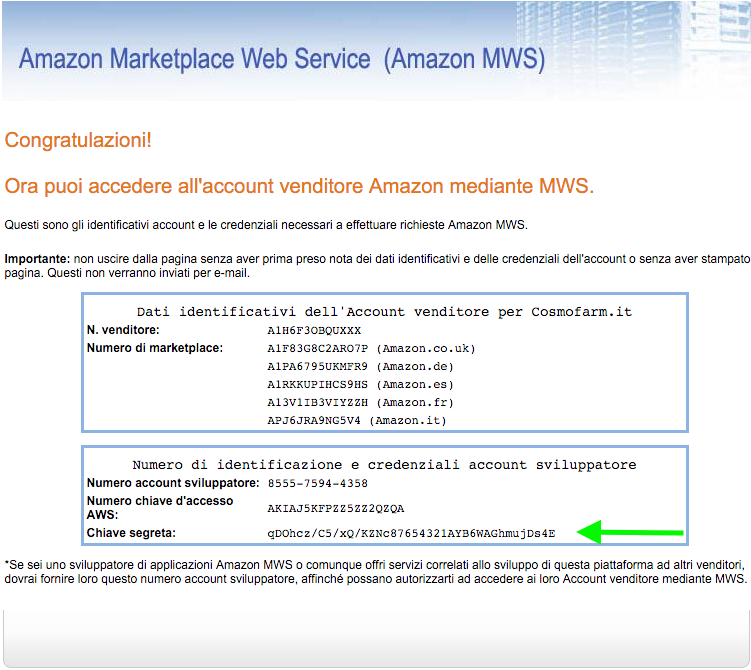 In this image the field "
Secret key"
is indicated.