After completing the order settings, you can activate order synchronization from the Dashboard in the "Automatic synchronization" panel under "Order synchronization". When enabled, the system will check for new orders to be imported every 10 minutes.
As for listings, you can also download orders manually.
Only orders with an Ebay status of "Completed" can be downloaded, i.e. those for which the payment of the order was successful or the checkout process is concluded (in the case of cash on delivery).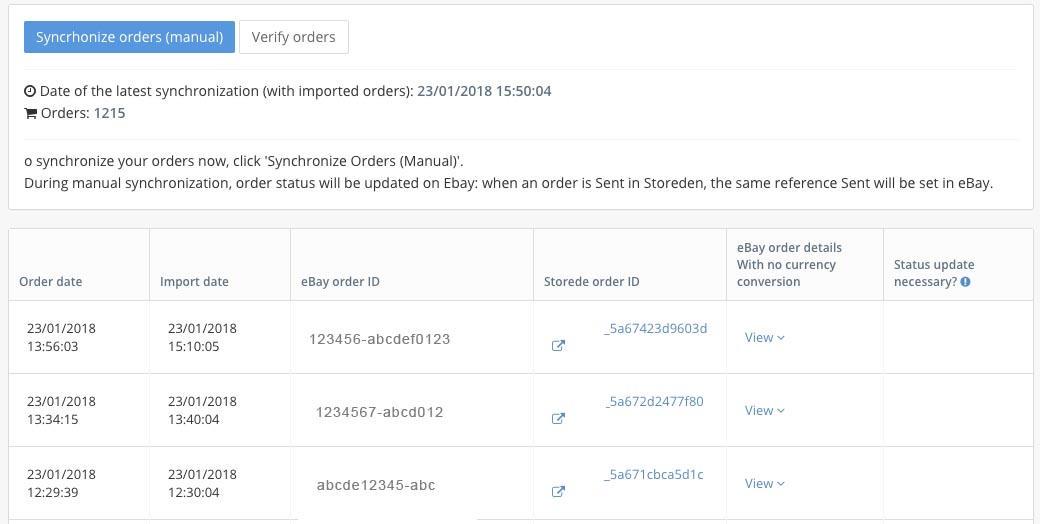 To download new orders manually:
Go to Listings > Orders
Click "Synchronize orders (manual)"
All orders not yet downloaded will be imported

What to do if one or more orders have not been downloaded:
Go to Listings > Orders
Click "Check orders"
Select a time range by setting two dates from-to, corresponding to the period of the order you are searching for
Start the search by clicking "Filter"
All orders relating to the set period will be shown, indicating those already downloaded
Select the orders that have not yet been imported
Click "Import"
The selected orders will be imported