The SEO menu is divided into three sections:
Manage Sitemap
Seo static pages
Rewrite Rules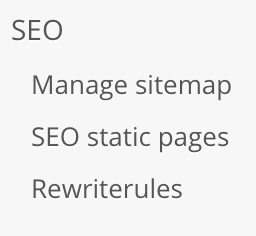 ---
Sitemap management
In this section a sitemap is automatically generated once a day or you can generate it by clicking on
"Generate Sitemap".
This function will generate a sitemap compatible with the main search engines. Into the sitemap all the product's URL, categories, custom pages and static pages are included. Once the sitemap is generated you have to click on the "Save" button. You can send the sitemap directly to Google and Bing through the buttons "Send sitemap to Google" and "Send sitemap to Bing".

Both buttons will open a browser section with a notification message to the search engines.
---
Seo Static Pages
Under this menu you can modify the meta-tag used by the search engines for indexing your e-commerce. You can modify the meta-tag for the static page Home - Shop - Cart - Order completed successfully.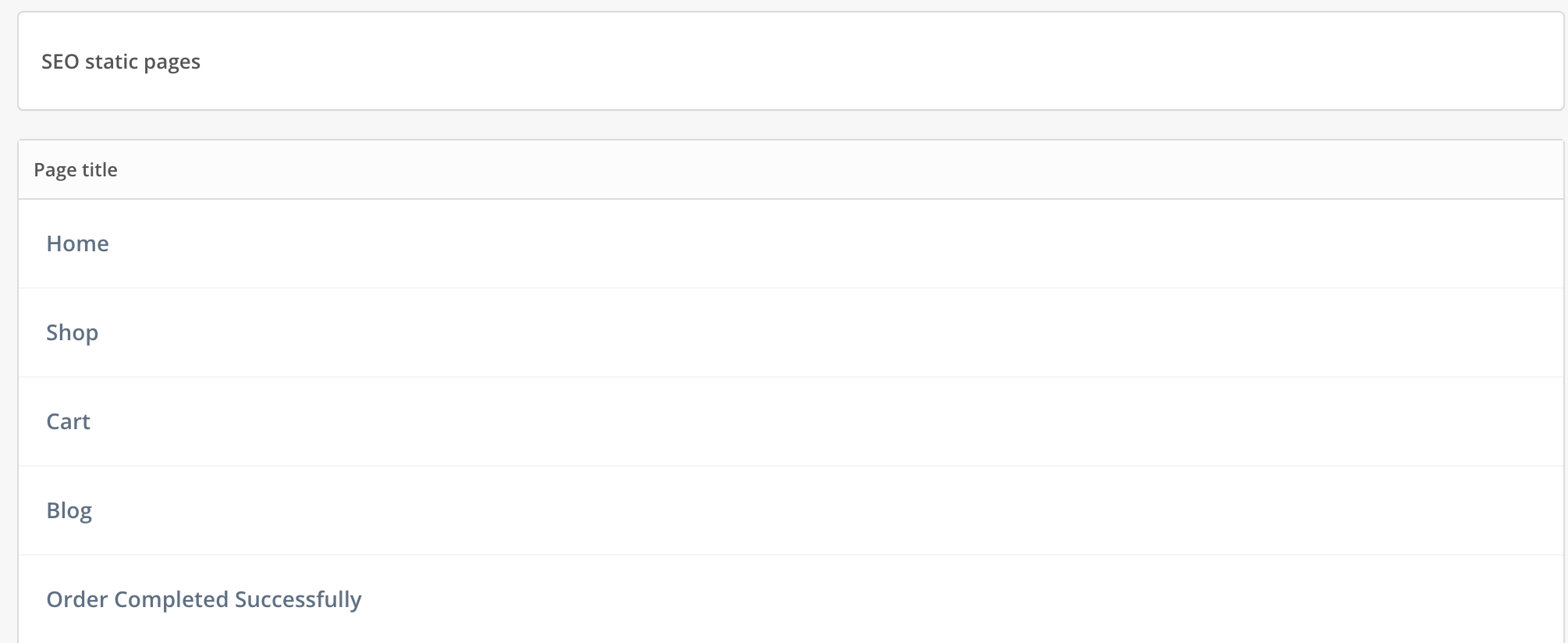 Modifying the pages you can change tags: - title - description - keywords

---
Rewrite Rules
This tool allows you to rewrite the starting url to an ending url. This function is useful during the migration phase from an existing e-commerce to the Storeden platform. All the url will be addressed to an http-code 301 towards the new url.