Inside the control panel, you can open the Orders section.

In the first section, you can check the outstanding orders (outstanding orders are all the orders that have a status up to and including "sent"). Also, you can see the order history through an advanced research and filters that make it easier to find the info you're looking for.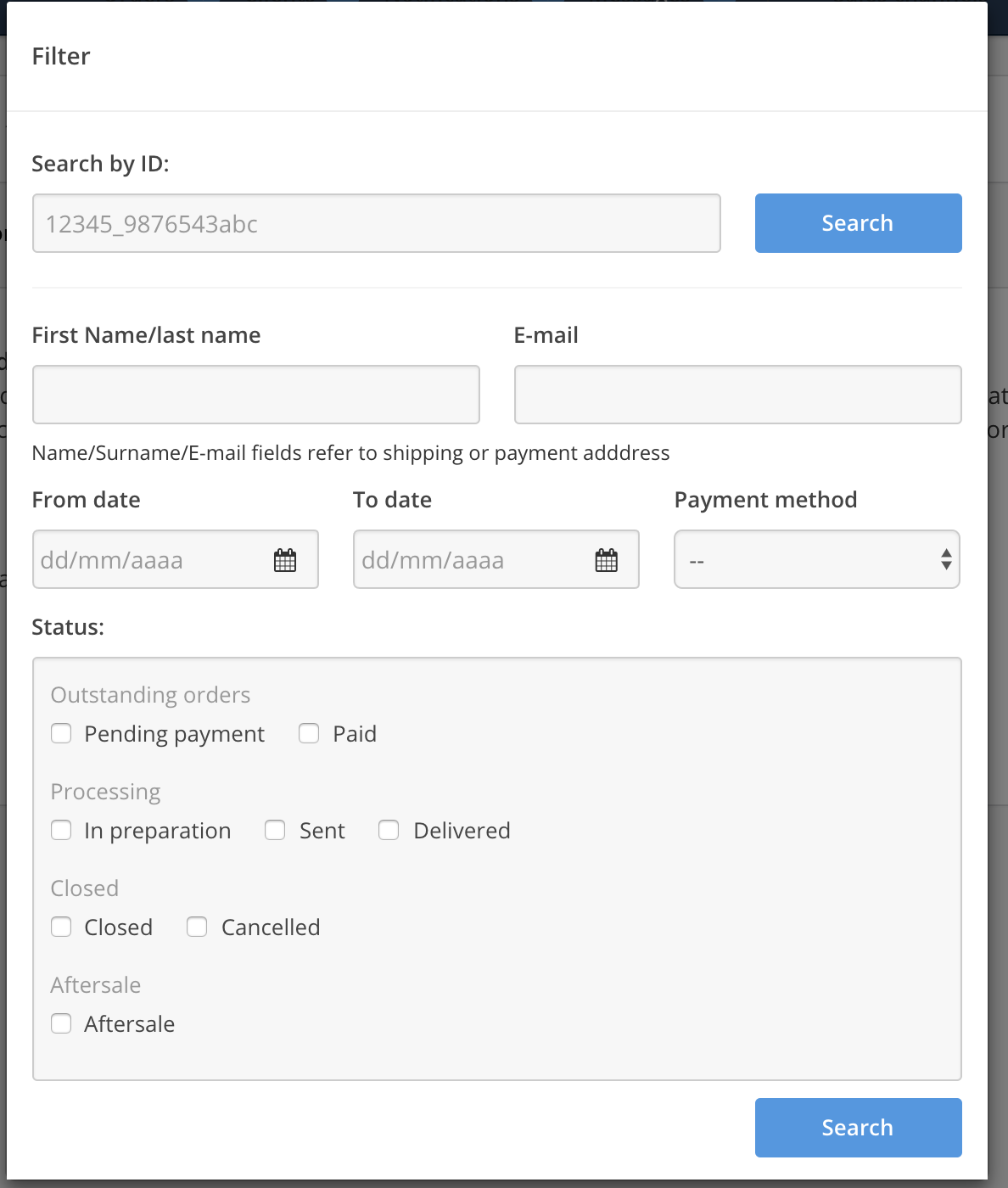 Using the search button, you can even create and save custom searches. For more information, click here. By clicking on an order, you can easily see all its details and the client data. In addition, once you open the order, it is possible to change the status by choosing between:
Order status
Pending payment
The client has not paid yet. In case of payment via bank transfer, the merchant should manually modify the status once the bank transfer is received.
Paid
The client has paid.
In preparation
Enter this setting when the order is being processed.
Sent
The order has been sent.
Delivered
Items have been delivered. From their order summary section, users can set the order to "delivered" if has a status of "Sent". After 2 days, the order is set to "delivered"; a review solicitation email is automatically sent to the user.
Closed
The delivery of the product has finished its life-cycle. This status is set automatically when users leave reviews of their orders.
Archived/Removed - Cancelled
The order has been cancelled.
Post-sales
If the client has discovered a problem with the item delivered, you can select the after-sale status and then the "Closed" status. This status is automatically set if the client sends an after-sale message from his orders summary.