Thanks to the new Facebook Ads Extension function, it is very easy to install the Facebook pixel and publish the Storeden product catalogue on Facebook. This function allows you to promote all your products simultaneously instead of  creating individual ads. Let's look more in details how to proceed with the configuration. Enter the Marketing >> Facebook Ads Extension section of your management panel by clicking on Get Started you start the on boarding process. 

Below you will see the Facebook screen that launches the guided process: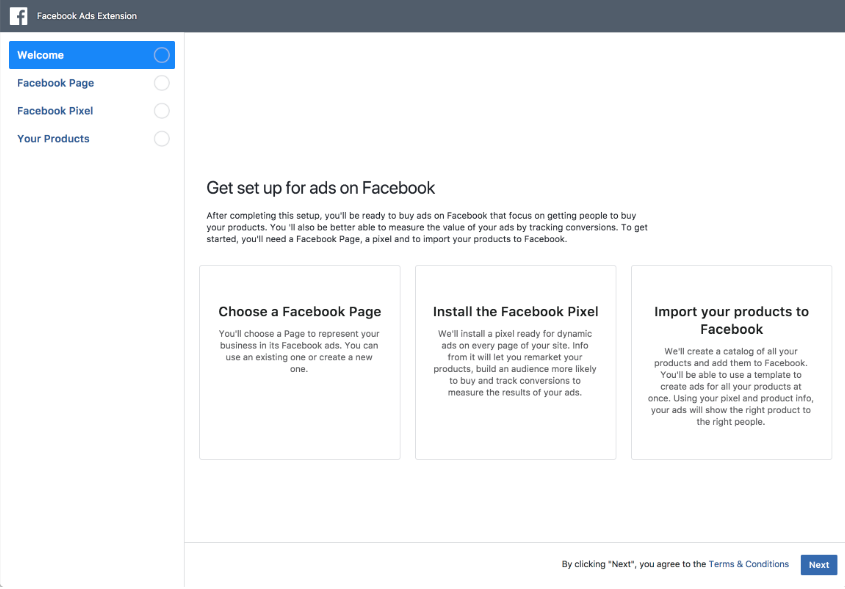 By clicking on Next,  you can select the Facebook page to use: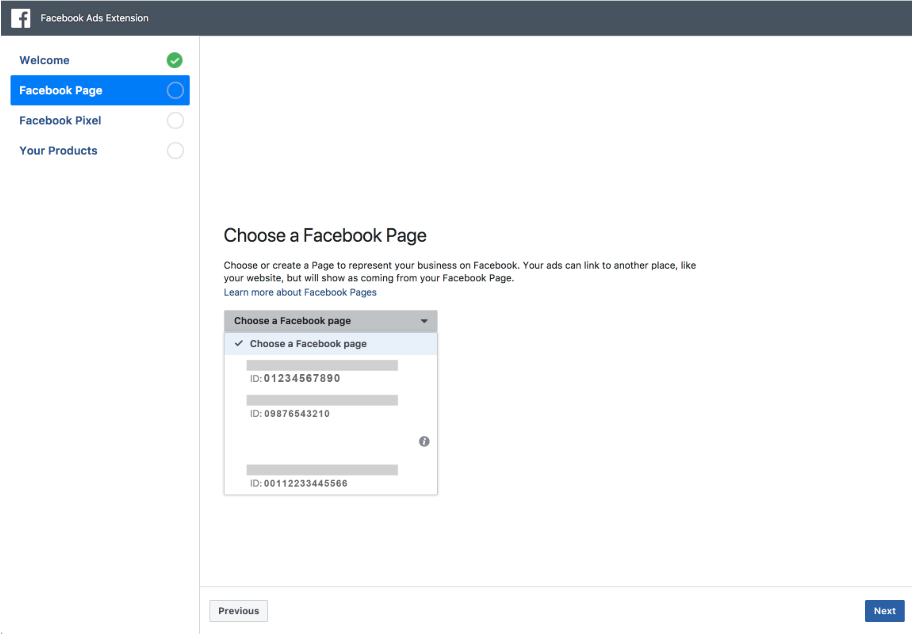 If you select a page, such as Storeden Test, you can proceed to the next step, where you select the tracking pixel. If it is not already installed on the site, the FB Tracking Pixel solution in Storeden will be automatically activated.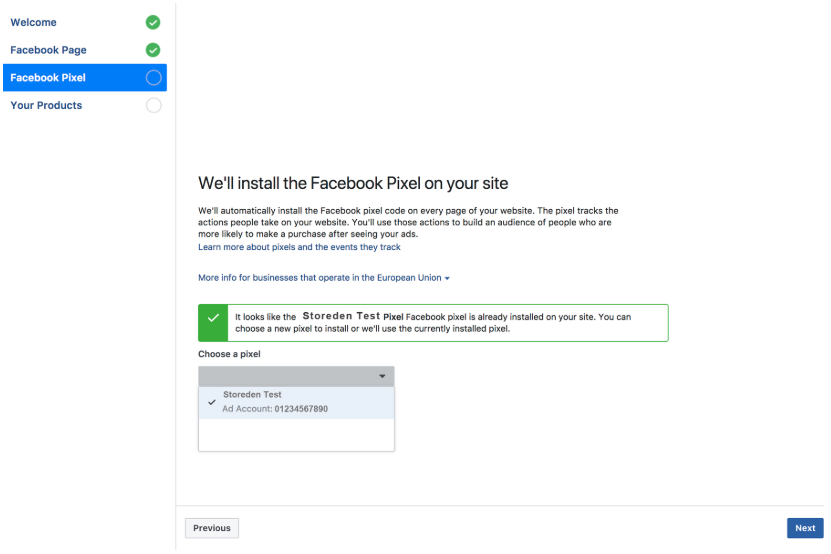 By clicking on Next you will be to the summary page where the number of products in the shop is shown.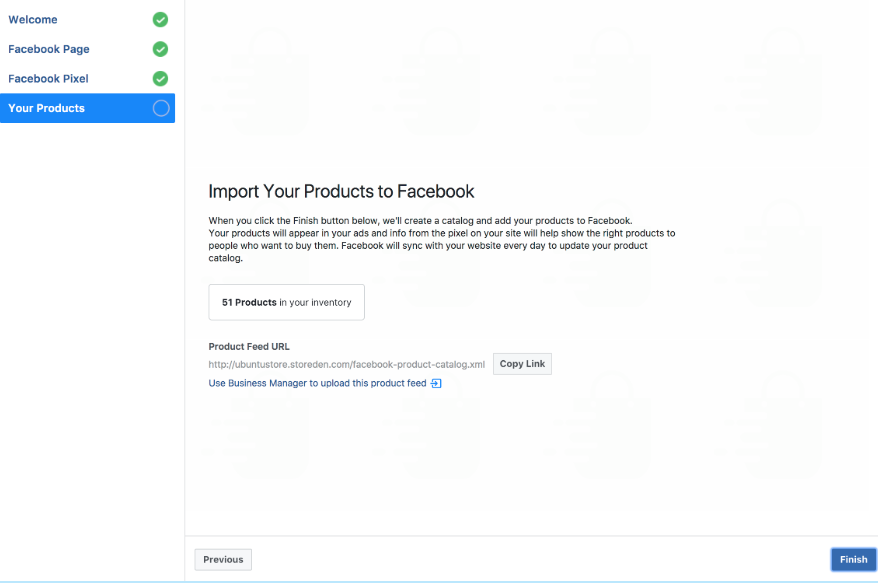 By clicking on Finish, we will receive the confirmation for the transaction successfully concluded.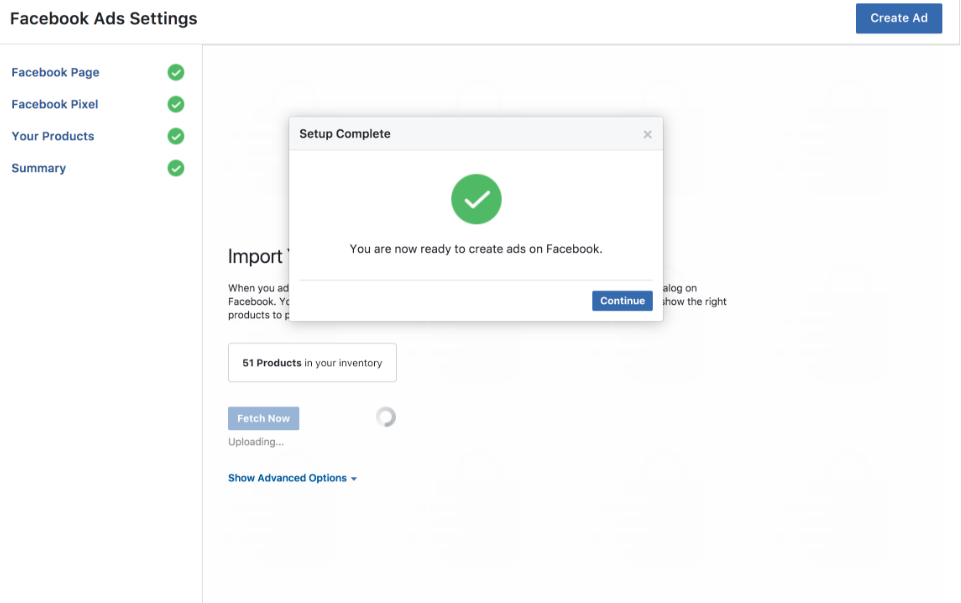 Once the process is complete, you can close the window. The Storeden page updates by displaying the "Manage Settings" button instead of Get Started.

Under the section Settings >>Analytics you will find the correct and updated Facebook pixel:

Finally, by logging on to https://www.facebook.com/products/ you can see the catalogue in upload and prepare your sponsored campaigns.