To connect your Google Shopping account to Storeden, follow the steps below:
Go to the Google Merchant Center - https://www.google.com/retail/solutions/merchant-center/
Copy the Merchant ID (Our example: 012345678):

3. Then paste it in your Storeden control panel under Settings > Analytics > Google Merchant Code:

4. Click Edit at the end of the page.
Then, to verify your account:
5. Click FIX IT then Verify & Claim your website URL:

6. After that, click on "Alternative Methods":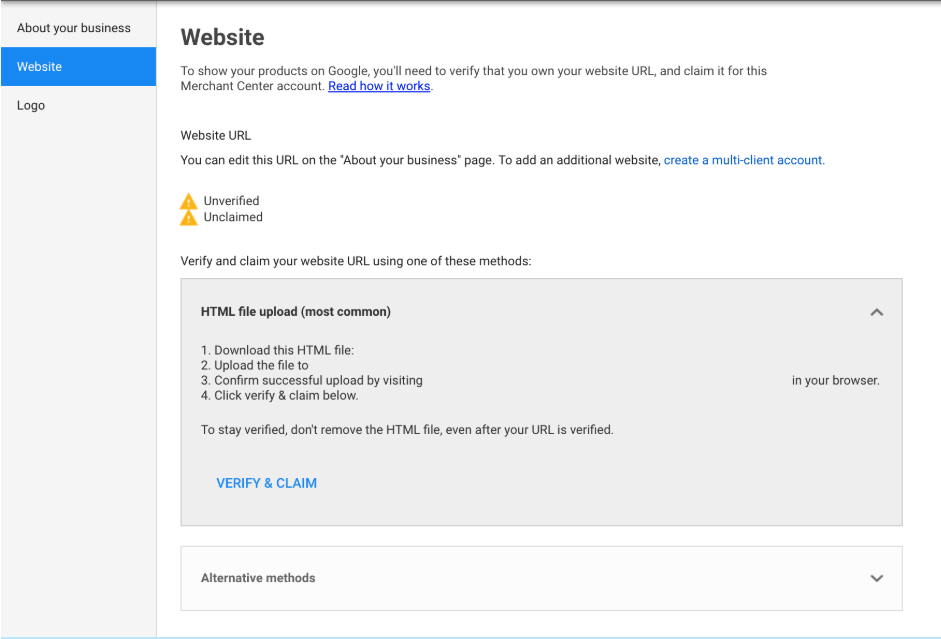 7. Next, click "Google Tag Manager" and finally VERIFY & CLAIM: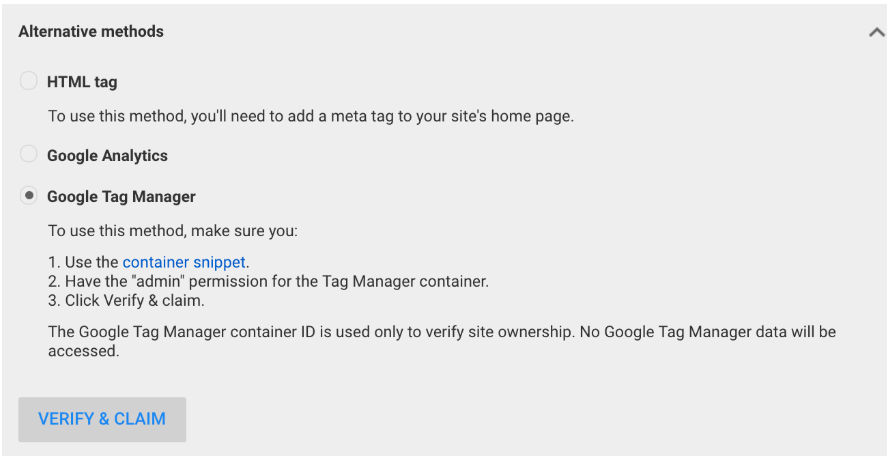 Is your account in status "Disapproved"? Have a look to our guide to see how to correct errors.