In order to configure Stripe you have to enter into the section
Settings > Payments > Stripe
.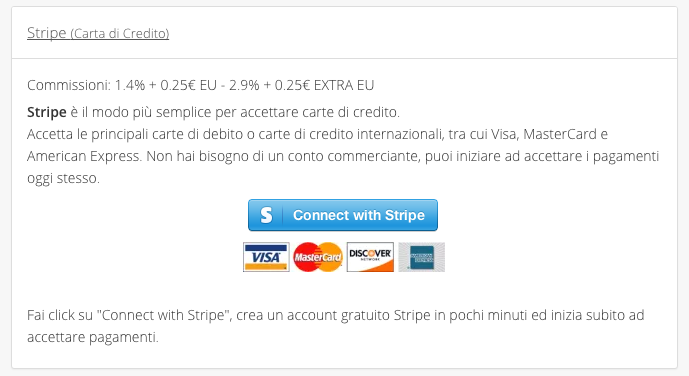 Clicking on "Connect with Stripe", a Stripe window will open, here you can proceed with the creation of a new account by filling in all the requested fields: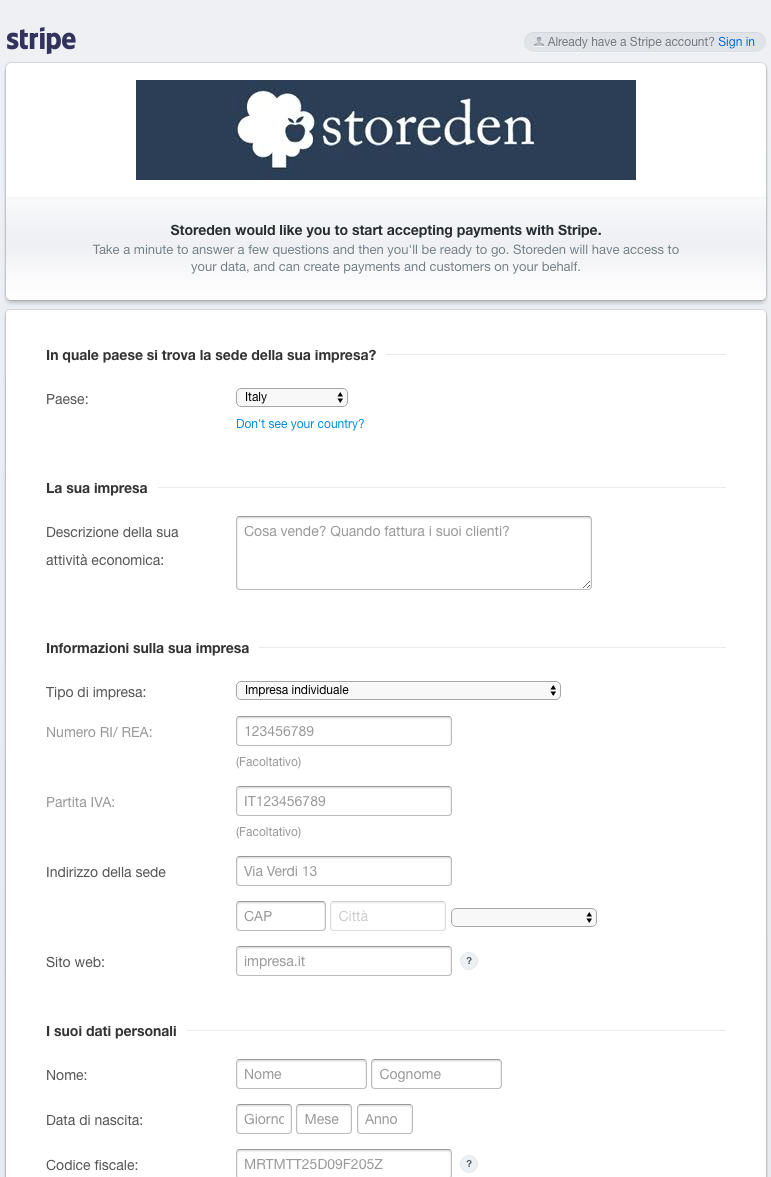 Do you already have a Stripe account? You can connect your Stripe account to Storeden by clicking on the button
"Already have a Stripe account?Sign in"

You should login with the Stripe email and password, once authorized the account it will be connected to Storeden.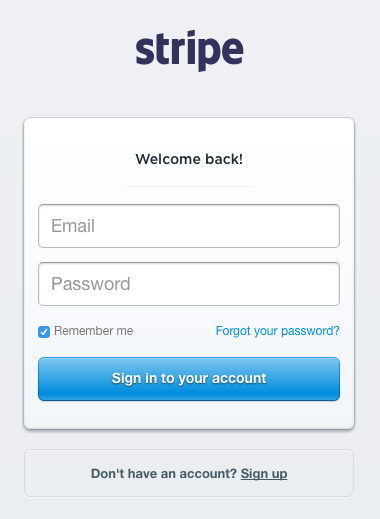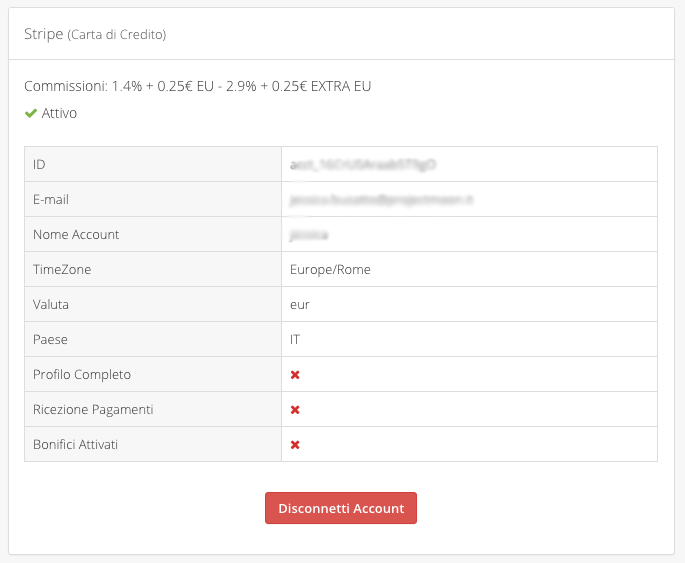 To enable 3D Secure you can set "Enable 3D Secure" check: