If your web domain is hosted by GoDaddy, below you'll find some help on how to point the domain you own to our IP address: 81.30.148.34. To be able to point your domain, you'll need to manage your domain's DNS. Make sure you've activated DNS management in relation to your domain before proceeding. First, open the GoDaddy website (www.godaddy.com), click "Login" and entering your username and password: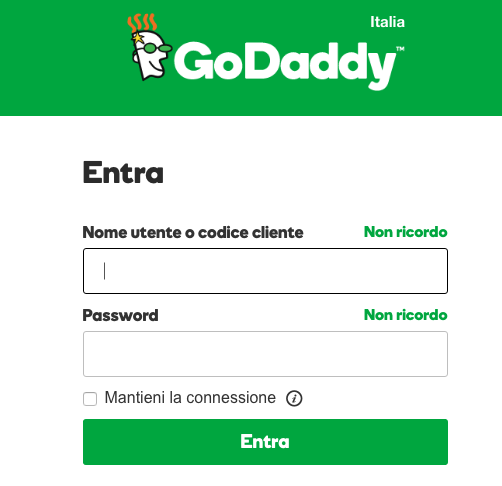 Once you've logged in, in the Domains section, you'll find all the domains you own. Next to each domain is the "Manage DNS" option. Click it to modify the corresponding domain.

In this section, you'll be able to open Record A and point to the IP 81.30.148.34, then save the settings.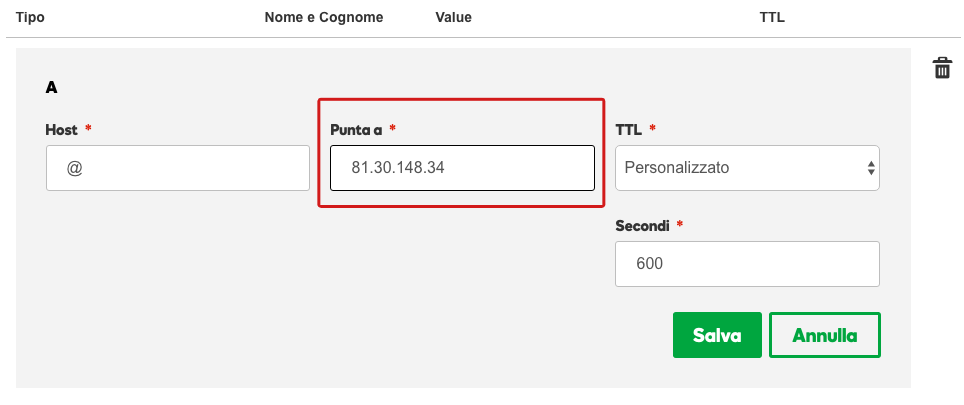 Remember that the full propagation of the domain can take from 24 to 48 hours.