From this section you can choose what payment methods to offer your customers (Pay Pal, credit card, bank transfer, cash on delivery and many others).
Paypal: to enable PayPal, you'll need to enter the email address that is associated with your Paypal account and click "Enable".

Credit card (Stripe): to accept payments by credit card you must create a Stripe account. After just a few easy steps, Stripe lets you to accept international credit/debit card by transferring the amount directly to your bank account. Stripe accounts are free.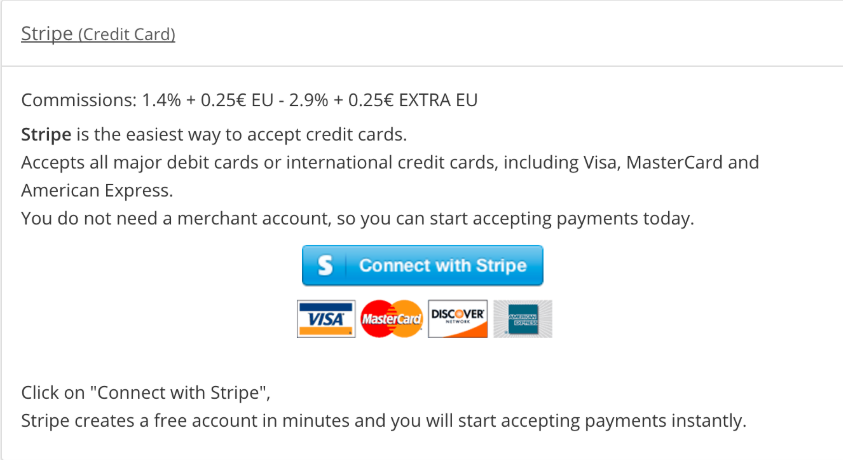 Cash on delivery: You can enable cash on delivery payments if desired. Optionally, you can indicate an additional charge for using the cash on delivery option, and set it to be free for orders with a total amount over a certain threshold.

Bank/wire transfer: If enabled, users can pay by bank transfer. You need to enter the IBAN, holder and SWIFT code for the receiving bank account.