This function will be visible only on the e-commerce site. The Filters menu lets you filter products on your shop. They must be supported by your shop's template (not all templates support the filter function), or put in in the html/css code of the site.
From the Catalog > Filters section you can:
Add filters for your products using the Add button;
Sort the order filters are displayed via the Sort filters button.
You must enter the title and values for each filter.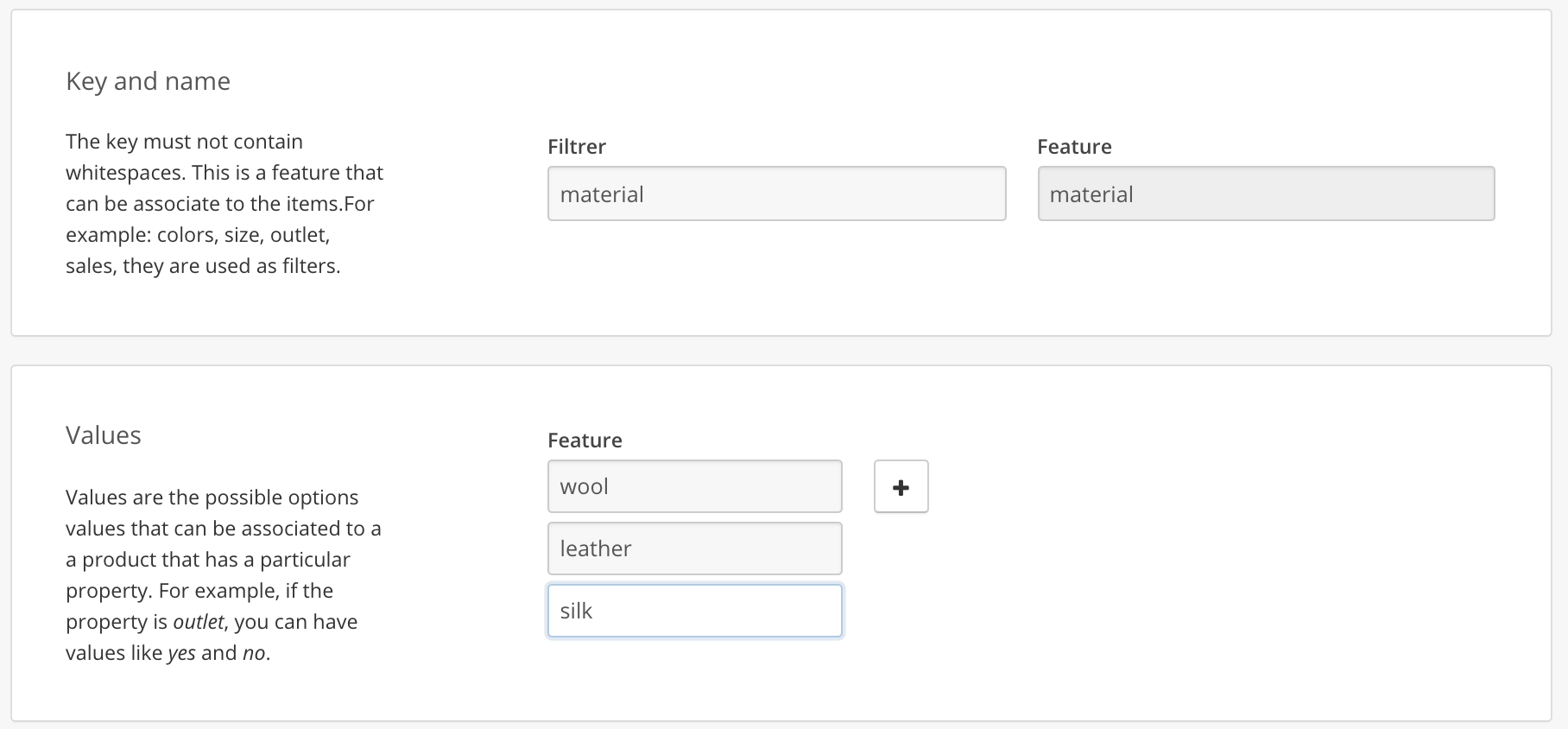 For each filter, you can associate an image and a description of that image.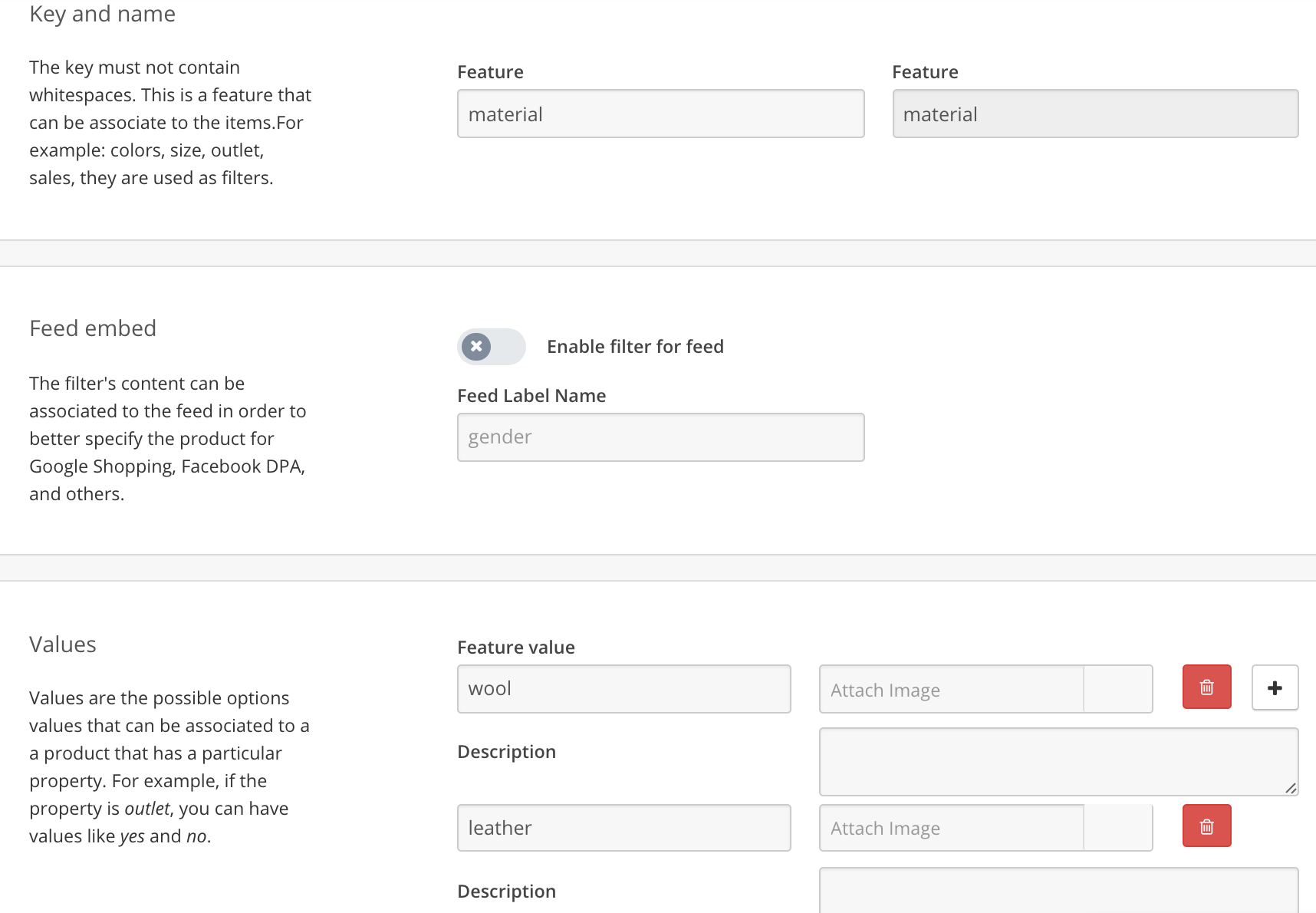 Each filter can be matched to one or more categories so that it appears in the filter selection of that category. If it is not matched to any category, the filter will be visible for all categories in the store.

Once created, filters can be combined with each product. They will appear on the product page as you see here: