Form the section Catalog >> Brands you can add or modify the brands of your products. Here you can:
add new brands through the button "Add";
sort the brands created through the button "Brands sorting".
You can enter a new brand with his name, image, and description through the section Catalog > Brands > "Add". As well as for the other sections you can enter the SEO content related to brand (title, keywords and description).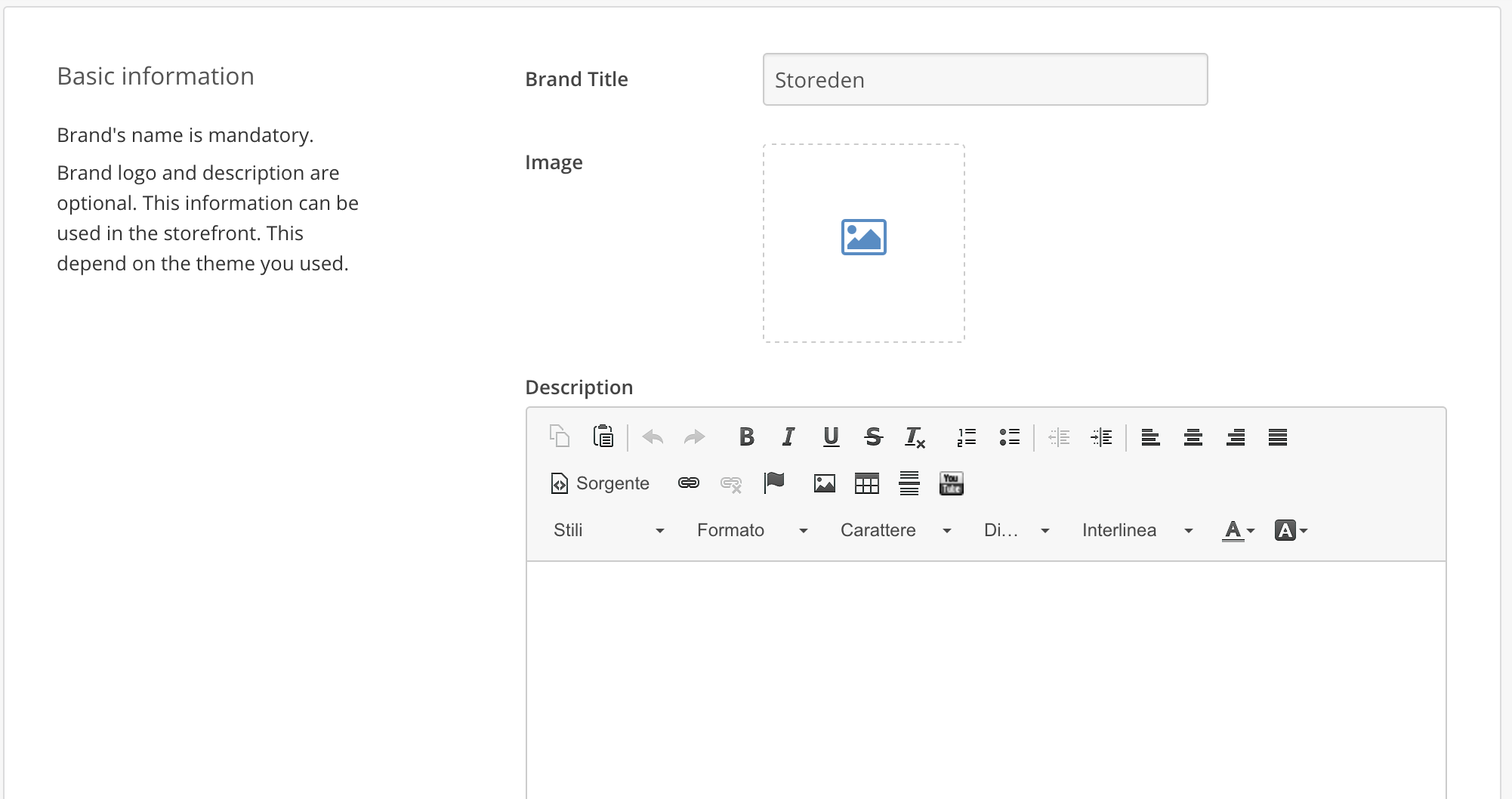 From the brand section is possible to give an order to brands by clicking on the "Brand sorting"
button:

Brands, once created, can be associated inside each product page: