In the Catalog > Categories section, you will find an overview of all the categories created. From here you can:
add new categories through the "Add" button;
sort the categories and sub-categories though the "Sorting categories" button.
How can I add a new category? To create a new category, click "Add". You can enter the title of the category and, if that category is to be a sub-category, choose the parent category from those already available.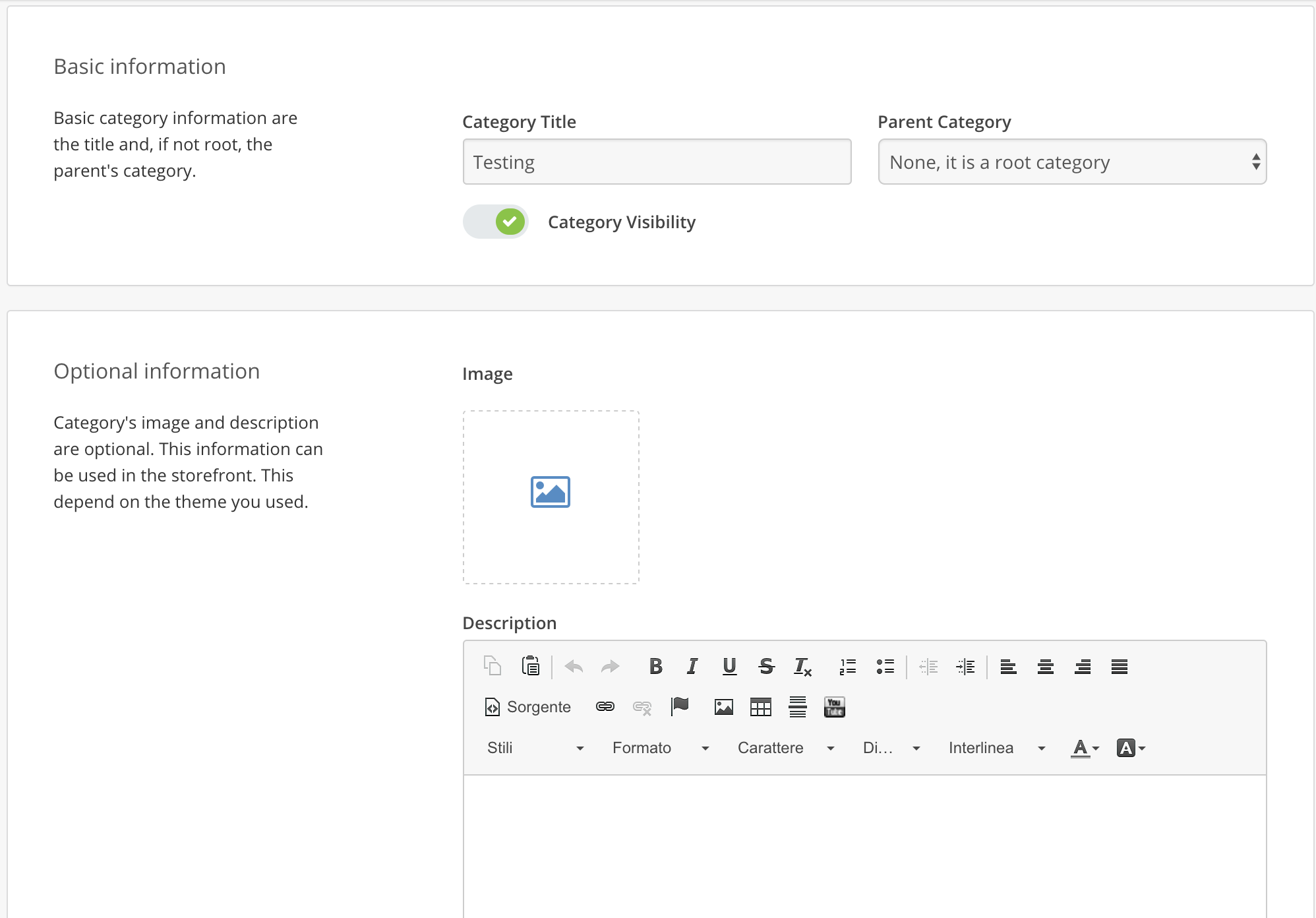 For each category, you can add an image and a description, and fill in the SEO content (title, keywords, description). Once created, categories can be associated to products directly within each product page: