Tags allow you to extrapolate specificities of the products, you can insert them directly into the product.

I can enter as many tags I want to facilitate navigation to users. Clicking on a tag, the system will return all those products that have the same tag. The tag function can also be used to realize some specific sections on your e-commerce. Very simple! Insert the link in the theme configuration, you can set a certain part returns all products that have a specific tag. An example with newcollection tags inserted as a link to the third slide (in homepage):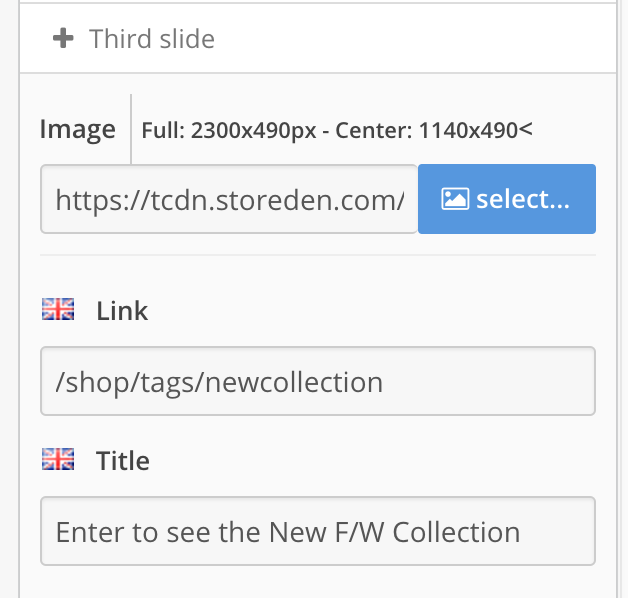 Once entered the link to a specific tag (/ shop / tags / newcollection), the system will return all products with the same tag set in that specific section (third slide in our example).