Tags allow you to extrapolate details about products, and you can add them directly to the product page.

You can enter as many tags as you want to help users browse your products. Clicking on a tag, the system will display all other products with that same tag. The tag function can also be used to create specific sections on your e-shop. It's easy! By entering the tag in the theme's configuration, you can make it so that a specific section returns all products that have that specific tag. Here's an example with "newcollection" tags inserted as a link to the third slide (in the homepage):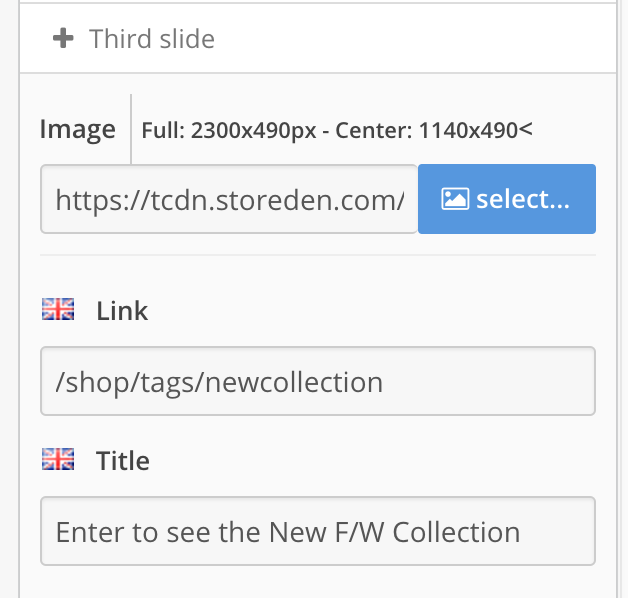 Once the link to a specific tag (/shop/tags/newcollection) is entered, the system will display all products with that tag in that specific section (the third slide in our example).