The Dashboard is the main page of your Storeden control panel.
Here you have an overview of your activity:
1) Breaking News: these are system updates and communications between Storeden and you
2) Sales channels: allows you to view and enable or disable the various sales systems chosen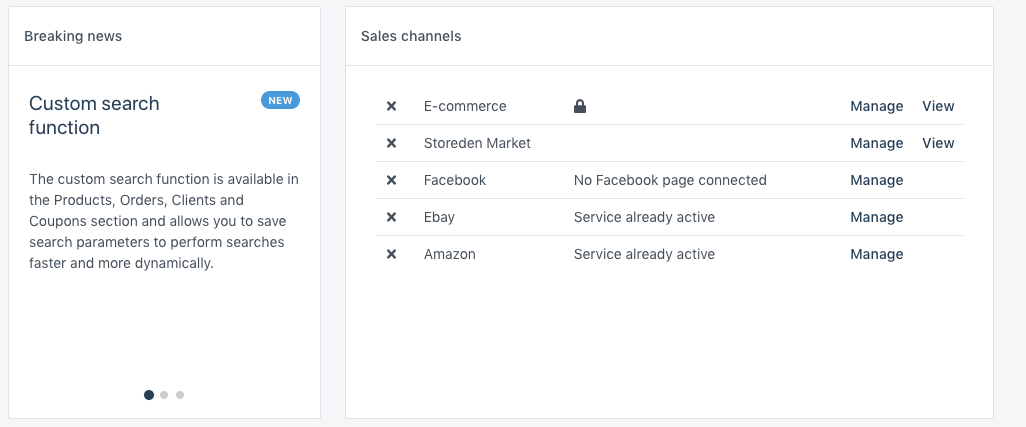 3) "Insight" gives you an overview of the progress of your business.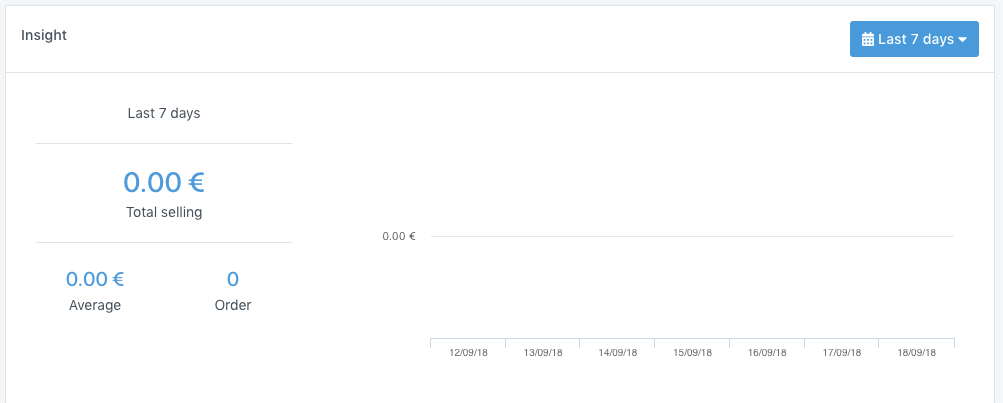 4) The statistics boxes, where you can view a preview of orders, customers and most purchased products.