With Storeden, you can freely create and manage menus or groups of links to be inserted in the site, called navigation menubars or menulists.
To set them, browse to Menu management> Add Menu from your management panel. The menus can then be used within the theme of the store.
Create a new menu:
Open the Menu Management section
Click "Add Menu"
Enter the title and a brief description on the menu (for internal use)
Open the menu items
Click "Save"

A menu can consist of a set of links or sub-menus.
By clicking "Add link to navigation", you can add a menu item. Use the "Link Type" menu to select the type of link you want:
link to a page
link to a blog post (remember to insert a label to the menu item, which will replace the post title in the menu)
link to a brand
link to a category
link to a product
insert a sub-menu (previously created)
URL
Except in the case of a URL, where you will type the link, a drop-down menu will appear where you can select the element you want the menu to link to, based on the type of link chosen.
For the URL option, some common URL examples may be useful:
/ blog - homepage of your blog
/ about-us - page about your shop
/ contact-us - contact page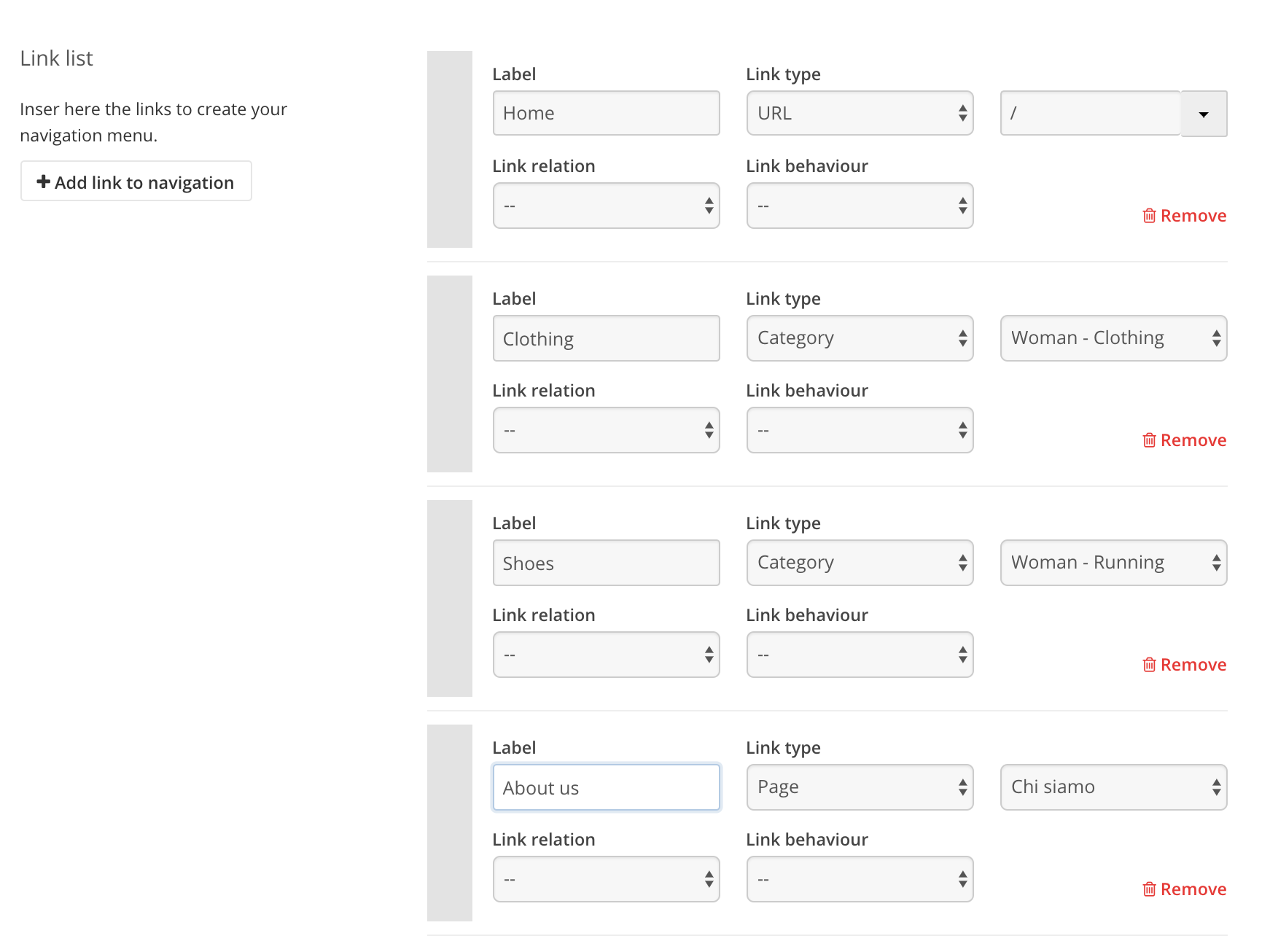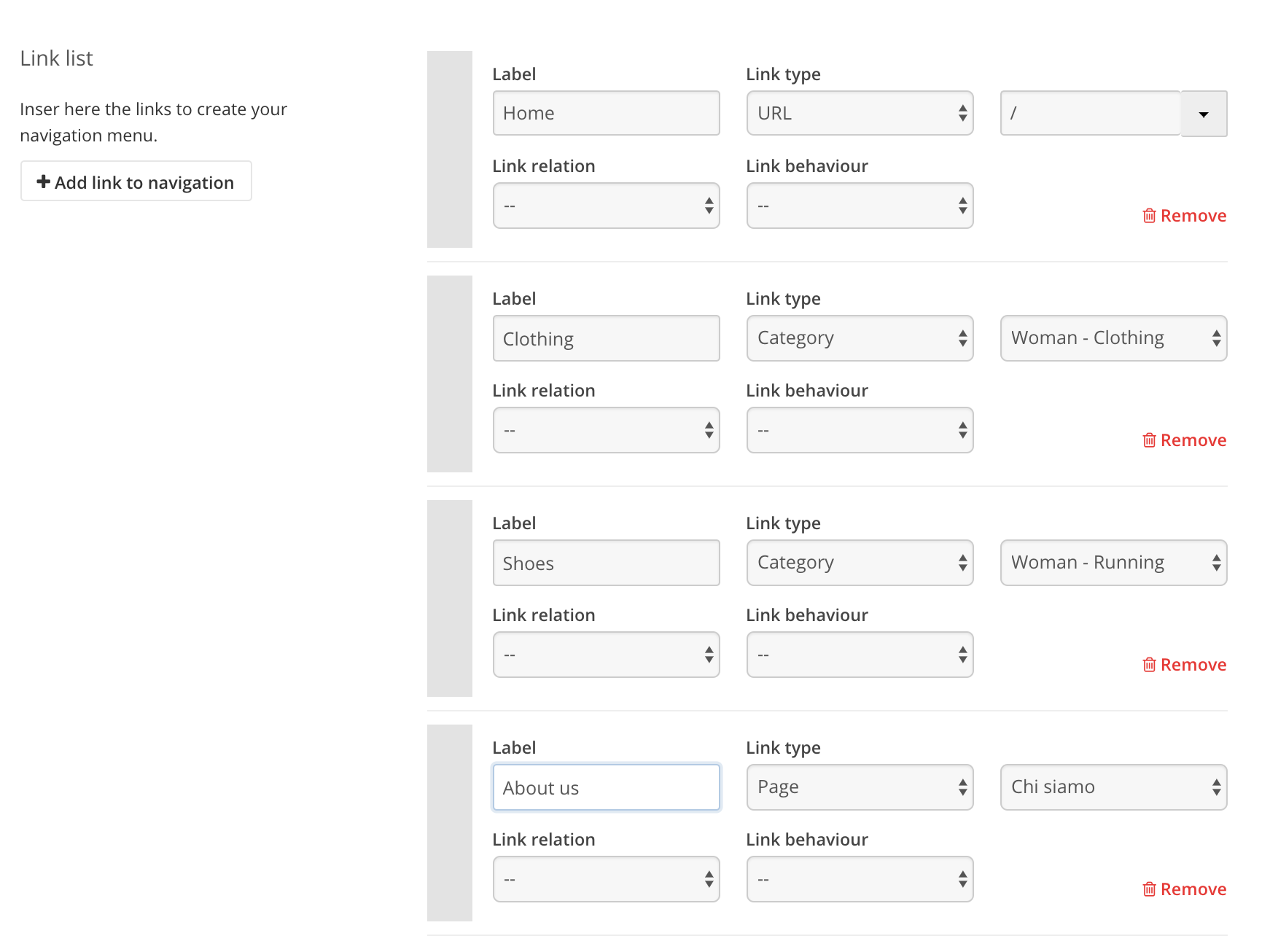 There are some special cases:
Blog post: select a post among those proposed,
Page: select a page. Sub-pages will appear on the site by default.
Menus cannot be created in multiple languages. A different menu must be created for each language.
Their use must be included in the theme of your site. Menus are set by theme configurations, in special sections. For example, you may find configurations of this type, where you are asked to select a main menu for the site and then a second one in a different language (by clicking the flag at the bottom on the theme configuration page).