Under the Ecommerce > Domain section, Storeden lets you set up one or more websites for your store. When you register on Storeden, a third-level domain is assigned to you (e.g.: my-domain.storeden.com )

You can use the third-level domain that you chose, but we also recommend entering a second-level domain for your store (e.g. www.my-domain-com).
The second-level domain can be bought through the Storeden platform by clicking "+ Buy Domain" or you can associate your personal domain from the "Do you want to use your domain?" button.
To associate a domain of your own, click "Do you want to use your domain?". A window will open where you can enter your domain.
Note! If your domain's DNS is not configured, your shop will not be reachable.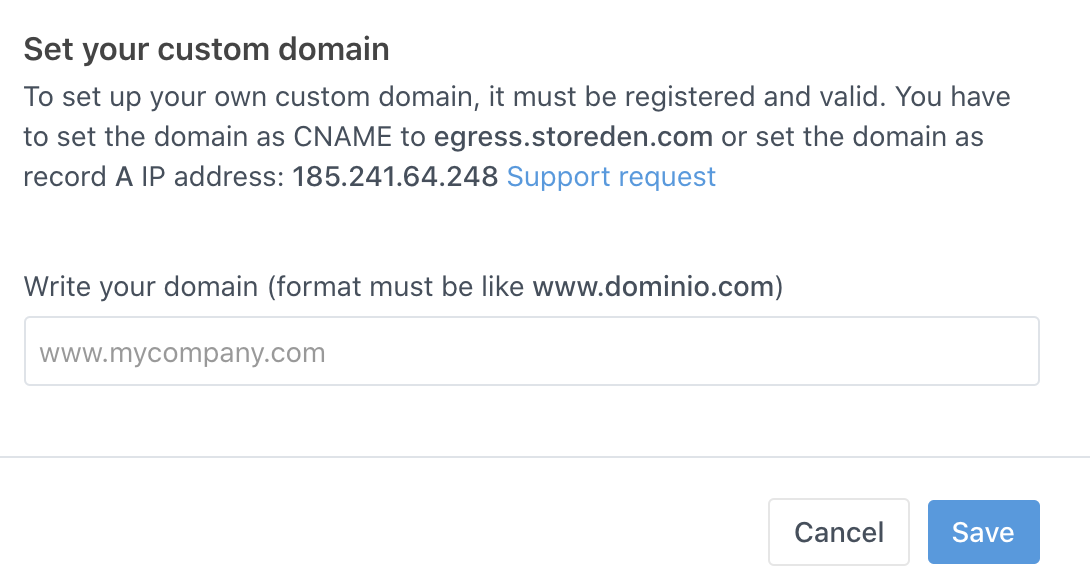 Clicking on the Save button, the domain will be associated to your store. If Storeden is unable to properly validate the DNS configuration, an error will be displayed. You can choose to assign it as well by clicking "Proceed anyway" or changing the domain.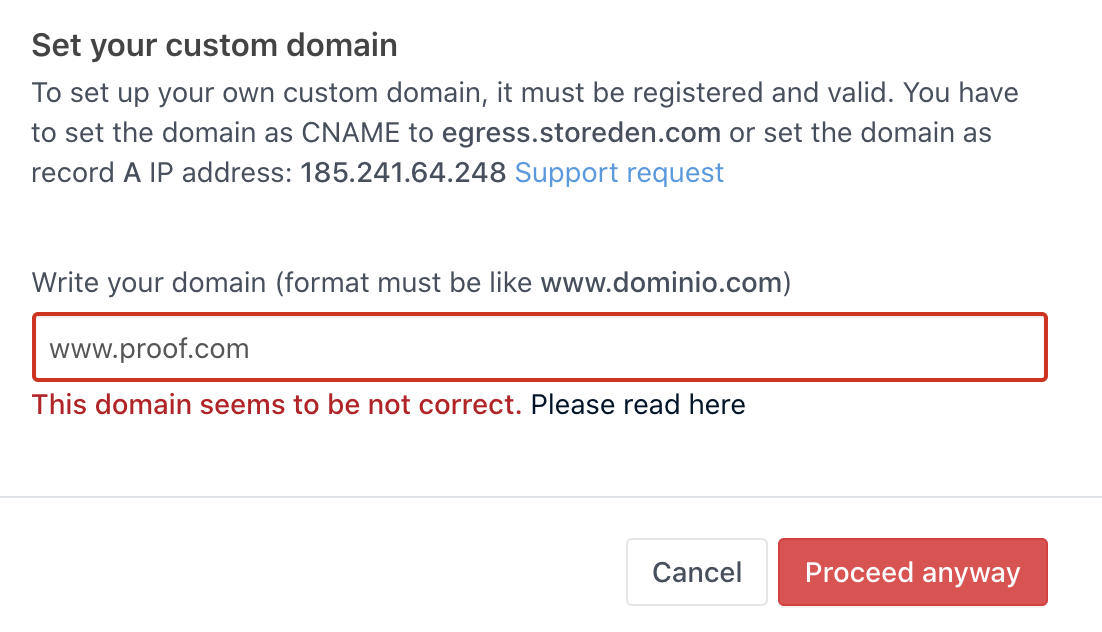 Once done, you must open the DNS management page for your domain provider and point the A record to the IP 185.241.64.248 or the CNAME to hosting-service.storeden.com