If you've tried Storeden and have decided to use it, the next step is choosing the subscription that best meets your needs.
Storeden plans are:
1) Billed monthly with automatic renewal. You can cancel at any time.
2) Scalable. You can always upgrade or downgrade your plan as needed.
3) Transparent. No hidden costs or fees!
Once you've chosen the plan you want, you can manage and change it via the sidebar on the main menu.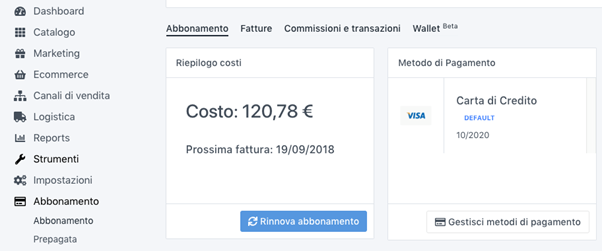 The Plan section includes these items:
Plan details
Invoicing data
Your current payment method
Clicking on the "Renew plan" button, you can align the data of a new payment method or renew your plan manually.
From this section: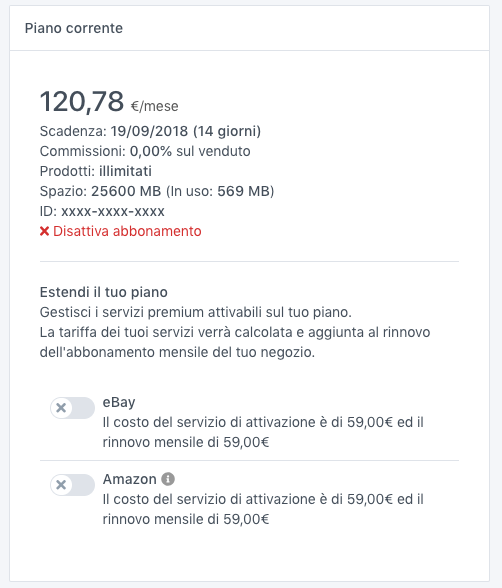 you can see the current subscription and, if desired, deactivate it by selecting the "Cancel Plan" button. Once the store has been deactivated, all the data and content entered will be permanently deleted.
Invoices
This section lists all the invoices related to your plan and/or fees.

Commissions and transactions
This section lists all your fees and transactions.
Wallet
Wallet works like a prepaid credit card. You can purchase Storeden Coins to easily pay for your plan and buy themes.
Why use the wallet?
you'll receive fewer invoices, they'll no longer be sent once when you run out of credit
you get free coins, as shown in the example below