You can upload images from the Tools > Media > Gallery section. Images can be uploaded one by one or via multiple upload. For each uploaded image, there are three different actions: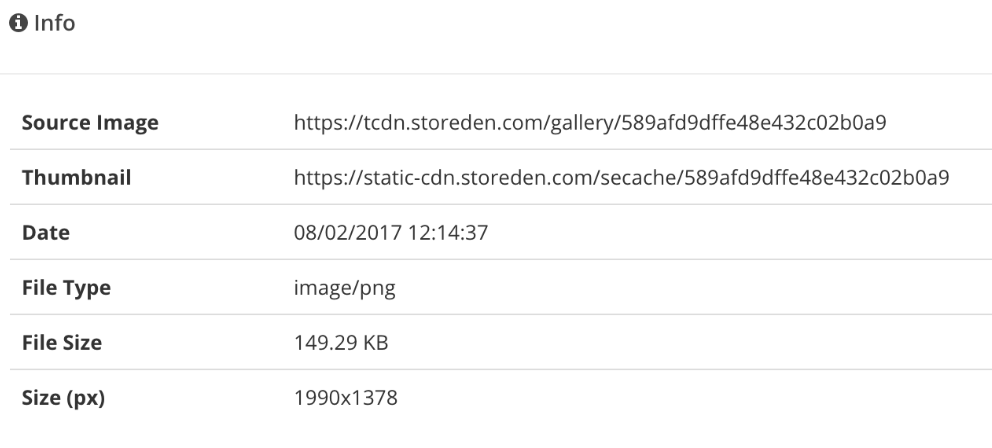 Edit: you can associate the title of a product, choose if this will be the main image, and set a title and description.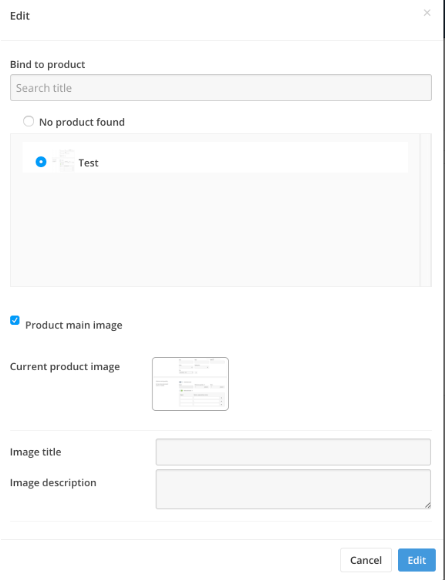 Delete: the image will be deleted

You can upload an image by dragging it from your desktop to the box or, by clicking the button, you can choose the image from your computer. Images uploaded to different sections of the control panel (products, categories, brands etc.) are sent automatically to different directories. You can create custom directories from the "+ Add" button as needed.