Welcome to Storeden: a simple, comprehensive and intuitive e-commerce platform. It is a multi-channel system that allows you to build your own online store and to sell through the marketplaces. In addition to that, it allows you to turn your Facebook page into a complete e-commerce. It can also be connected via API to an e-commerce site that already exists.
Storeden helps to increase the online visibility and distribute its products in the network. To sell online you need a lot of visibility and Storeden system is the first system that allows you to have visibility from the first day as well as it allows the creation of a company online shop. As your store grows visibility every day, products are already being seen and purchased by thousands of users that every day visit buy.storeden.com as well as the external channels such as Amazon, eBay, your Facebook page.
Selling through your Social page in the marketplace buy.storeden.com: 
Sell through the marketplace: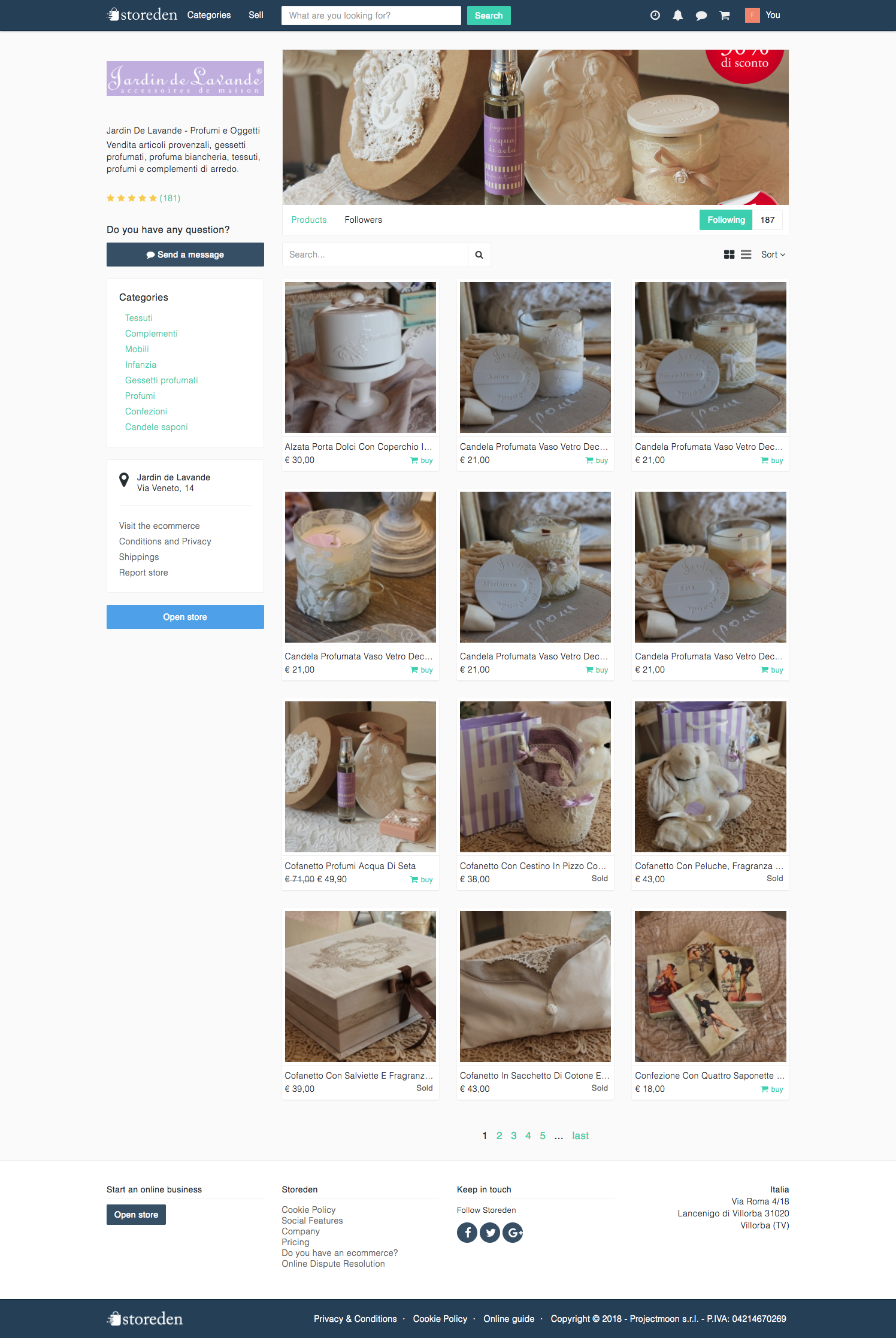 Sell through the Facebook page: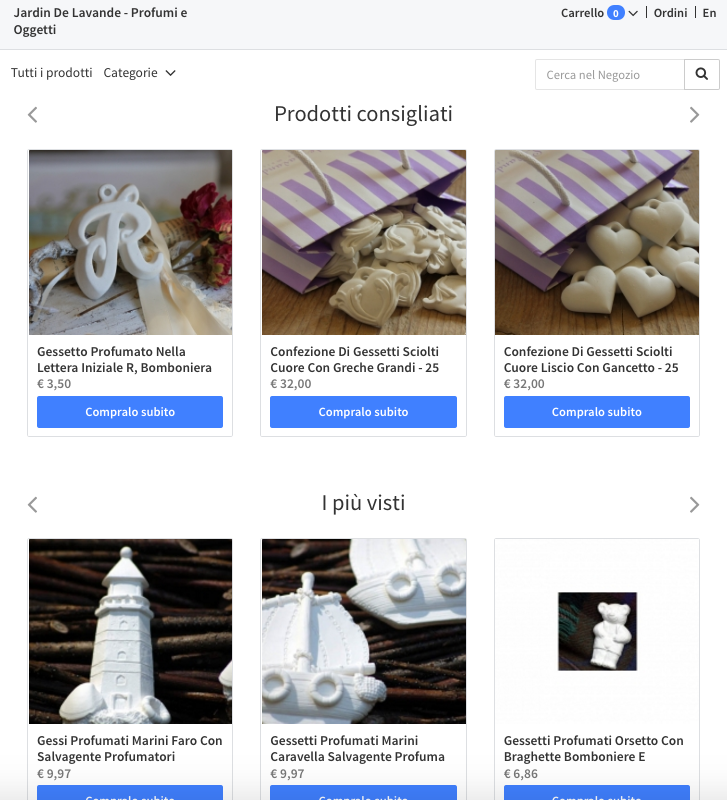 Sell though your own e-commerce: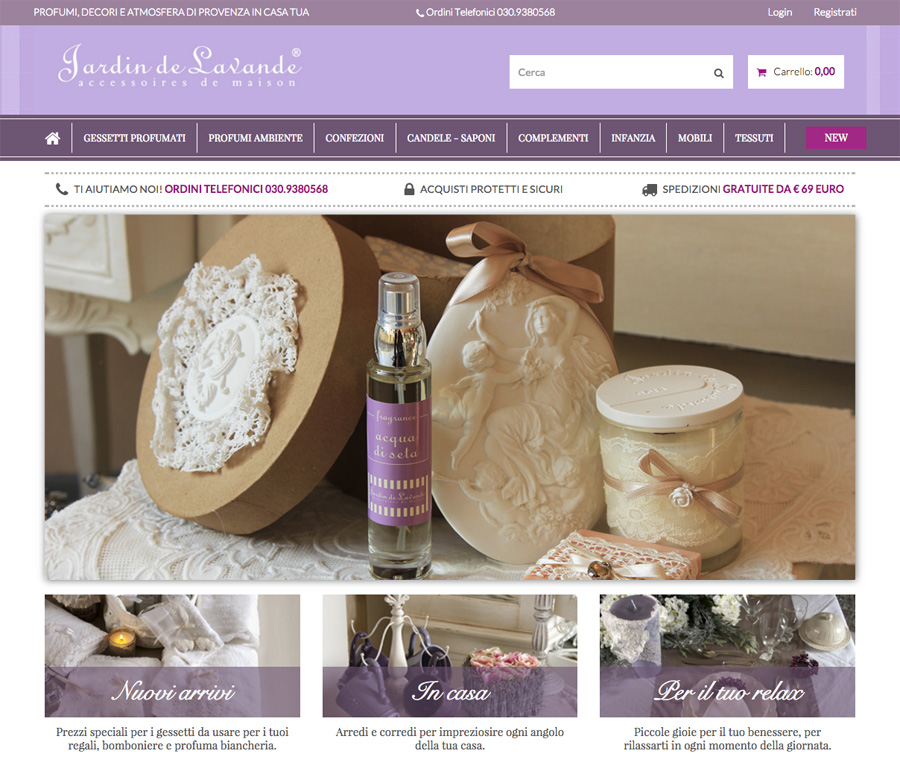 Through applications, functionalities can be evolved. For example you can sync your own articles with other sales marketplaces such as eBay and Amazon.