Due to native integration, accepting all payment types using PayPal Commerce Platform on Storeden is very simple. With a single account you can accept payments from Visa, Mastercard and American Express Credit Cards directly, from debit and prepaid cards, from PayPal and many other local payment methods used in more than 190 countries in the world and over 100 currencies . (Ex: MyBank, iDeal, Sofort, Giropay, etc ....)
From the back-office of your site, go to "Settings"> "Payments"> "PayPal Commerce Platform" and click the "Connect PayPal Account" button.

You will be directed to the guided activation procedure page which, in a very short time, will allow you to enter the requested data and, if you do not already have a PayPal Business account, to create one and connect it to your Storeden store. You will be asked for email, password, name and contact details of the business owner, identity document for the business owner, assistance data to provide to your customers.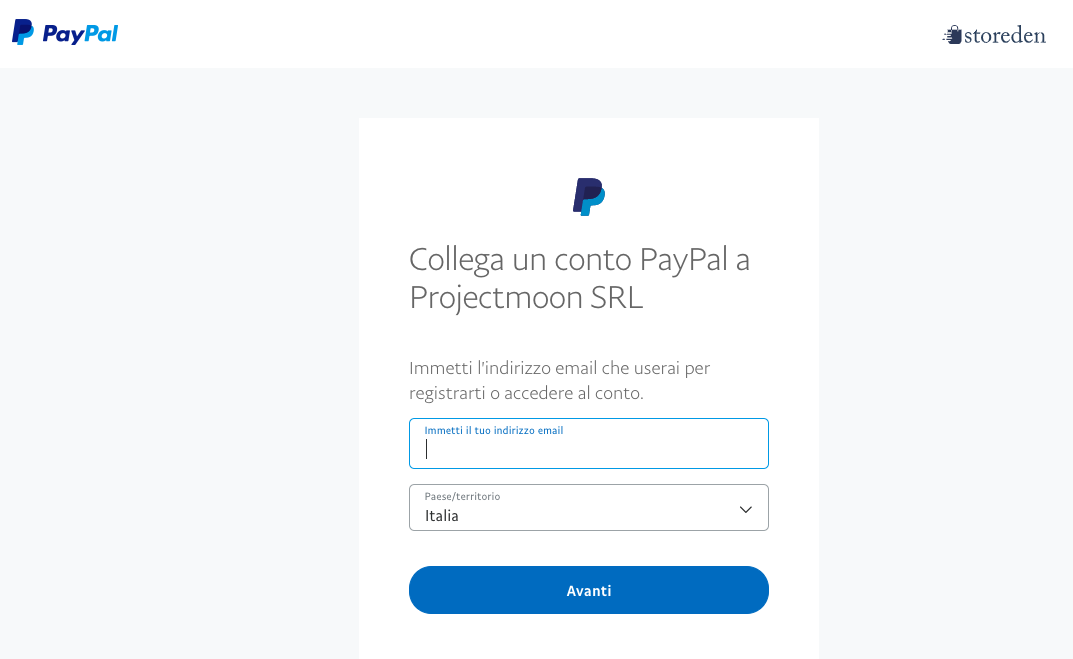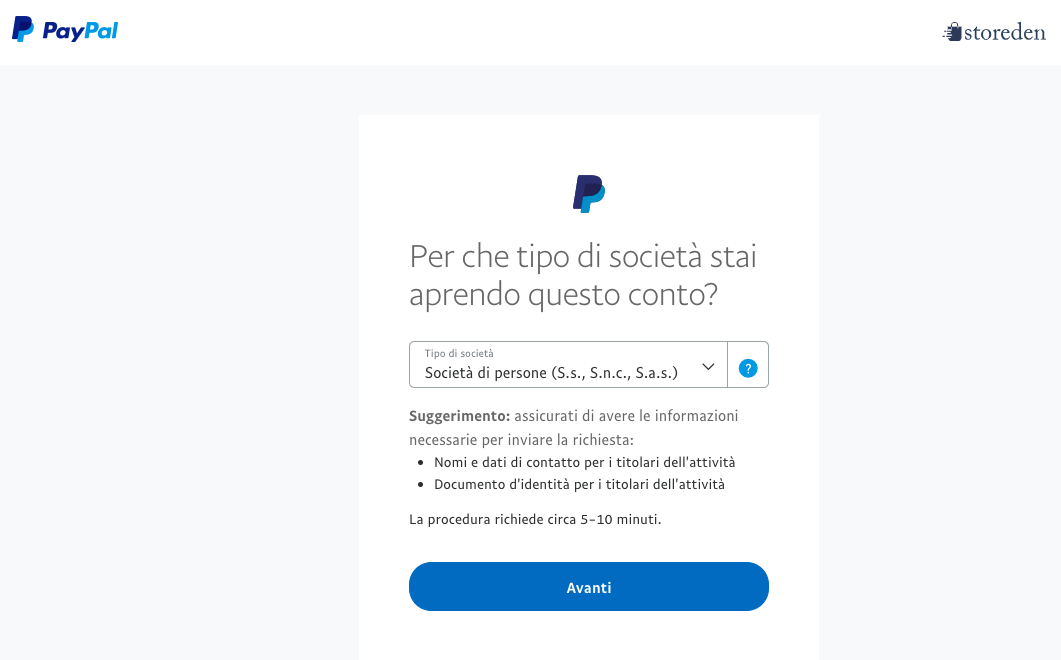 Once the procedure for entering company data is complete, you must authorize Projectmoon Srl to integrate PayPal on your site.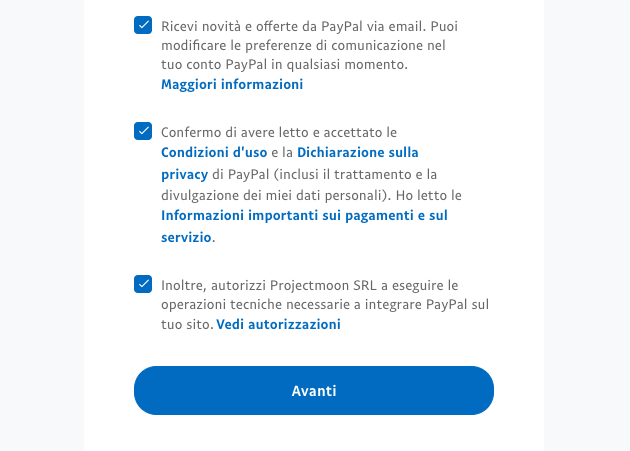 In a few minutes you have enabled and connected the new PayPal Commerce Platform by PayPal. Returning to the "Settings"> "Payments"> "PayPal Commerce Platform" menu, you will be able to enable / disable payment and customize the style of the payment button on your site.